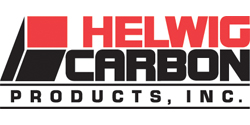 Helwig Carbon Products Inc.
PO Box 240160
Milwaukee, WI 53224
United States

Motion Control & Motors | Member Since 2015
ISO Certified American manufacturer of carbon brushes, brush holders, and shaft grounding solutions. In business for over 90 years supplying quality products to many OEMs. On-time delivery over 97% for entire product line. On-site motor test lab and research and development. Many customers use our services to improve product performance and maximize brush life. As an Engineering Products Company, we are also recognized and approved Industry Leaders in Bearing Protection Kits for VFD and PWM motors for shaft grounding.