Vehicle Undercarriage Inspection via AI/ Deep-learning Technology
Overview
Like any machine that requires regular maintenance, passenger vehicles are no exception. With world leading car manufacturers providing a comprehensive scheduled maintenance program throughout the lifespan of the vehicle, most dealership showrooms are accompanied by their dedicated service department next door to cope with local vehicle service demands. And as passenger vehicles becoming a necessity among everyday households, the global vehicle sales number setting record numbers each year, families often have two or more vehicles to accommodate their transportation needs. This increase in vehicle sales also puts a strain on service and maintenance staff. So it's not uncommon to hear car owners having to book their schedule maintenance a month beforehand.
Challenges
With the increase in vehicle maintenance needs, do car manufacturers add on more service personnel? This would also mean additional service workstations, requiring more real estate and equipment. What if we can effectively and efficiently increase the rate of vehicle maintenance while sustaining inspection quality? The solution need to be able to perform maintenance tasks a normal service staff would, this includes checking for exterior and undercarriage defects.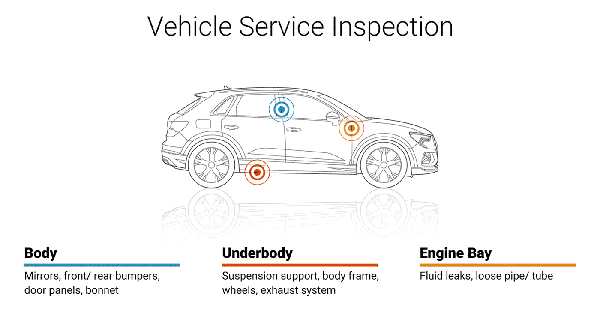 Solution
This is exactly what our customer did – an automated vehicle exterior/ undercarriage inspection utilizing deep-learning and AI technology. It can detect and recognize the slightest material degradation, dents, abnormal objects, structural deformation, etc. just by driving the vehicle through the scanning platform. The process takes a few minutes for a complete exterior and undercarriage scan. By comparing to the existing database and previously scanned images, the system can identify any anomalies, from structural damage/ deformation, body panels to undercarriage such as leaks, brakes, exhaust system, tires, wheels, etc.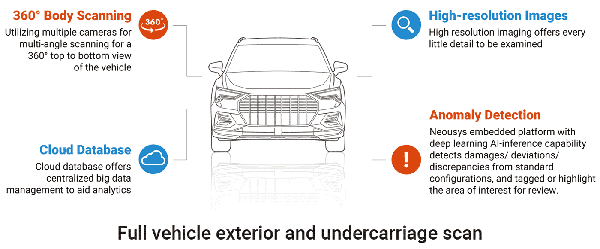 The implementation of such solution goes far beyond maintenance inspections. The undercarriage inspection technology also extends to security undercarriage thread elimination. The traditional manual undercarriage mirror inspection method can only focus on a specific and limited area at a time. Chances are, due to reflections angles or human error (incomplete coverage), a hidden threat may be missed. By utilizing our customer's solution, anomalies are detected accurately and without discrimination.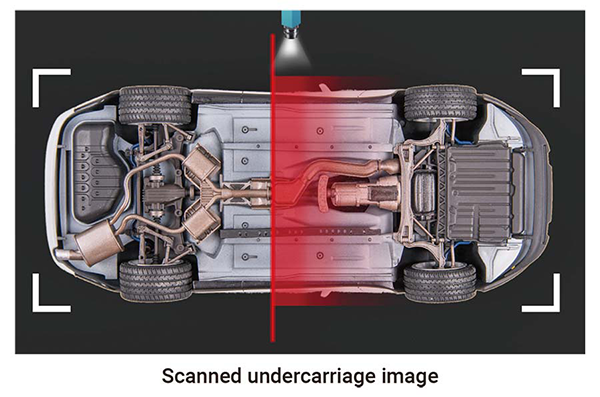 Neousys edge AI GPU platforms range from power-efficient Jetson™ Xavier, mainstream cost-effective RTX 30 series graphics cards to high performance and demanding Tesla/ Quadro inference accelerators. Systems can come with up to eight PoE+ connectivity for ease of connecting (single cable for power and data) to scanning cameras for multi-angle image capture and inspection tasks.