An Industry That's Ripe for the Benefits of Robotics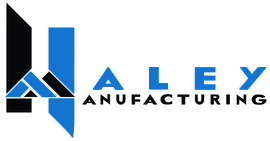 The need for more and more automation in produce packaging has grown, as people are becoming scarce and packaging types and materials are changing constantly. Haley Manufacturing is at the forefront of innovation with high-tech automated packaging machines for everything from bagging to boxing produce. Their automated packing systems will help produce packagers lower their costs and increase volumes, while reducing reliance on hard-to-find labor.
Predominantly known for their automatic bagging equipment, Haley recently introduced the industry's first-known robotic pad inserter. The 6-axis robot places cardboard top pads in different-sized produce boxes. As boxes move down a conveyor, the robotic system determines the box size and picks the appropriate pad for each box. Haley Manufacturing's latest packaging automation innovation is a robotic pad inserter.