Multi-Contact 10BV Connectors Used to Ensure a Reliable and High-Power Battery Connection in Electric Vehicles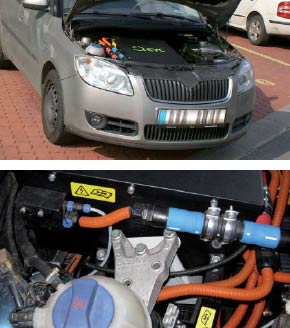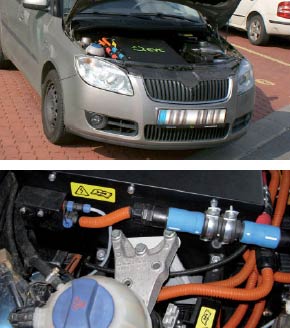 Business needs – Background
A manufacturer of electric vehicle conversions offering a wide range of products, from small cars to large busses. For the battery connections in these different vehicles a durable easy mate connector is required.
The Challenge
In electric vehicles reliability and serviceability is an important aspect. The customer needs a connector that withstands long maintenance cycles and is easy and fast to handle. Due to the fact that this is possible for unqualified persons to come in contact with the connectors in the cars, it is important to ensure a touch protection and that a wrong connection is not possible. Furthermore, the protection against water ingress is significant.
The Solution
Multi-Contact provided a user-friendly solution with the use of the 10BV connector with bayonet locking and two different codings. The connector is IP2X in unmated and IP65 in mated condition. It has a cable gland for strain relief and a mechanical coding system that ensures the right connection. With the proven bayonet locking system a consistent connection is assured.
Benefits for the Customer
·
The 10BV fulfills all requirements stated by the customer:
·
Simplicity – easy and fast bayonet locking system
·
Robust and maintenance-free connector that withstands the long maintenance cycles of vehicles
·
High resistance to vibrations
·
Unmistakable – color and mechanical coding
·
Safe – IP2X touch-protected and therefore provides safe work on the vehicle even in disconnected condition.
The 10BV connector allows a fast and safe connection for the high requirements of electric vehicles.
For more information on how Multi-Contact can improve your business, visit our website.