Minimally Invasive Brain Navigation With Platinum Maestro Motion Controller
At Imperial College London, researchers are working continuously to improve neurosurgery, by making it less invasive than ever. The EU-funded EDEN2020 project aims to advance the treatment of brain disease and drug delivery by integrating several key technologies, a key component of which is the Robot-assisted catheter steering. Elmo Motion Control was selected for supplying the 4-axis robotic system with its Platinum Maestro Motion Controller, as well as driving the motors with 4 miniature Gold Twitter servo drives.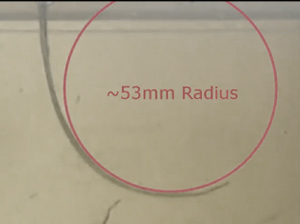 Steerable robotic needles are at the core of brain treatment technology; alongside innovative drug delivery methods, pre-operative MRI imaging and intra-operative ultrasounds, they help surgeons navigate precisely through the brain, and reach a desired tumor location for accurate drug application. Optimized trajectories take into consideration various obstructions and sensitive brain regions, and maneuver around with utmost accuracy to minimize the risk of any irreversible brain damage.
The task of controlling the robotic, steerable catheter through the brain is no simple matter. The 4-axis system requires high synchronization levels, and high precision, as any errors could seriously harm the brain. At the low-level control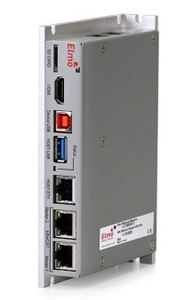 range, accuracy of down to 10μm is expected.
Another key challenge is the delicate task of driving the Programmable Bevel-tip Needle (PBN), which is responsible for advancing through the brain. This device is made using 4 biocompatible, flexible, interlocking plastic segments, each of which features a working channel for drug delivery and a channel containing a fibre optic cable used for shape sensing. The overall steer-ability of the needle is governed by the synchronized propulsion of each segment. For example, specific advancement of some segments while others remain in place, allow the needle to bend and curve as they are subjected to forces from the surrounding soft tissue. Each segment's motion is driven by a small ironless motor and one of the challenges was to select motion control technology that, besides ensuring precision and reliability, could guarantee a minimal footprint. With various imaging processes involved, another critical factor was keeping Electromagnetic Interference (EMI) to a minimum to avoid any disruption during surgery.
To overcome such challenges, Elmo supplied its advanced multi-axis motion controller, Platinum Maestro, which demonstrated to be up to the task of synchronizing the 4 axes moving the needle forward at a EtherCAT cycle rate of 250μs. "The system will be able to sense and perceive intraoperative, continuously deforming, brain anatomy at unmatched accuracy, precision and update rates", explained Prof. Ferdinando Rodriqugez y Baena, Project Coordinator for EDEN2020. The Platinum Maestro (P-MAS), a motion controller with efficient EtherCAT networking capability, is well adapted to highly demanding multi-axis applications. Its high processing power needed for highly synchronized systems, in ad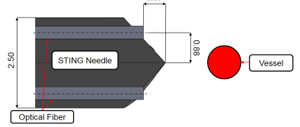 dition to a great number of motion algorithms, makes it ideal for machines and robotics that need to rub faster and more accurately. The P-MAS optimizes EtherCAT networking capability while minimal network cycle times together with deterministic user programs allow for fast and reliable multi-axis performance.
Additionally, Elmo's Gold-Twitter (G-TWI) servo drive proved a great fit for the PBN's motors Its minimal size was essential for keeping the overall footprint of the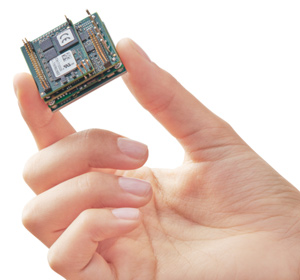 portable surgery station to a minimum, In addition, the servo drive's extremely low EMI, resulting from a highly efficient pulse-width modulation (PWM) switching process, proved vital in this critical medical application. In an environment where safety is a primary concern, the Gold Twitter, the smallest STO (SIL-3) certified drive available on the market, possess a huge advantage.
Eloise Matheson, PhD candidate at the Mechatronics in Medicine Laboratory, commented: "In addition to the core benefits of the Elmo Motion Control technology, a key factor in our choice of control solution for the project was the reduced development time."
The P-MAS is an off-the-shelf motion controller that provides users with many tools and features that simplify and streamline machine motion implementation, thanks to the simple interconnection of the P-MAS to all drives, and automatic EtherCAT configurations to all nodes, . In addition, the ability to control all drive parameters at the P-MAS level helped simplify regular maintenance operations minimizing downtime.