How To Be 15% More Efficient in Quality Control with AI
Case study : Patates Dolbec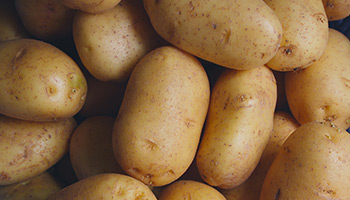 A leader in Eastern Canada, Patates Dolbec produces, packages and supplies over 100 million pounds of potatoes per year. They recently implemented artificial intelligence in their production line and the results blew them away!
Challenges
Patates Dolbec were not satisfied with the performance of their optical sorting machine. Although they searched worldwide to find a better technology that would meet their needs and efficiently sort potatoes, the machine still had a 20% error rate. This required employees to manually sort some of the potatoes, resulting in the loss of a significant number of healthy vegetables and the income associated with it. In an industry where labour shortage persists, it was crucial to find a more efficient solution, hence the idea of improving machine performance with AI.
Solution
In the end, implanting an AI model in their quality control process enabled Patates Dolbec to gain no less than 15% in efficiency, since the error rate went from 20% to 5% in just a few months. The algorithm can currently identify 21 types of defects. However, Patates Dolbec can retrain the model autonomously to include new varieties of potatoes or new types of defects, which was previously impossible.
AI is not only more efficient than the market benchmark, but it also outperforms Patates Dolbec's best quality assurance expert. Patates Dolbec was then able to free some resources and reallocate them to more valuable tasks, allowing them to overcome their labour shortage problem.
Results
21 - Number of defects detected by the algorithm
5% - Error rate of optical sorting maching after AI implantation
Find out more about this case here : https://vooban.com/en/case-studies/patates-dolbec