Gauge Machine for EV Battery Cooling Plate
REQUIREMENTS
Our customer required an automated solution capable of inspecting the dimensional accuracy on fitting placement of battery cooling plates designed for electric vehicles (EVs).
There were three (3) different part variants. The piece of equipment would be manually tended (loaded/unloaded) by operators and the total cycle time required was 20 seconds, regardless of part variant. Manual changeover between part variants with required time of less than 10 minutes.
SOLUTION
BOS designed a gauge machine to be placed beside a previously integrated BOS L-MS laser welding cell at the customer facility. This automated quality inspection equipment features a vision system, and an operator load station. The vision system was comprised of 10 Basler 5 MP GigE Cameras, 3 Keyence Barcode Scanners (1 for each part variant), a Keyence High-Speed Optical Micrometer, and dome lights to visually indicate pass and fail of each scanned part.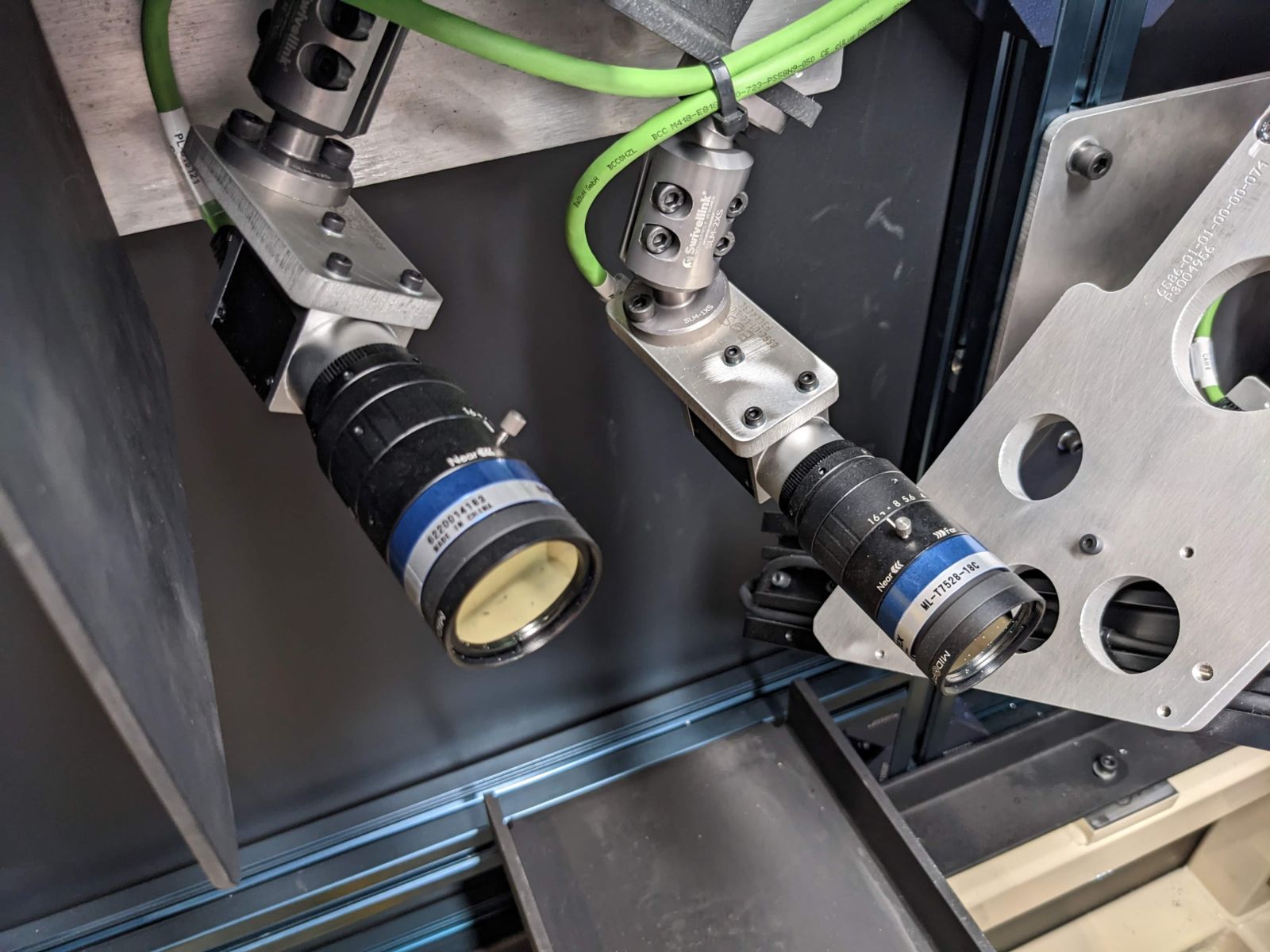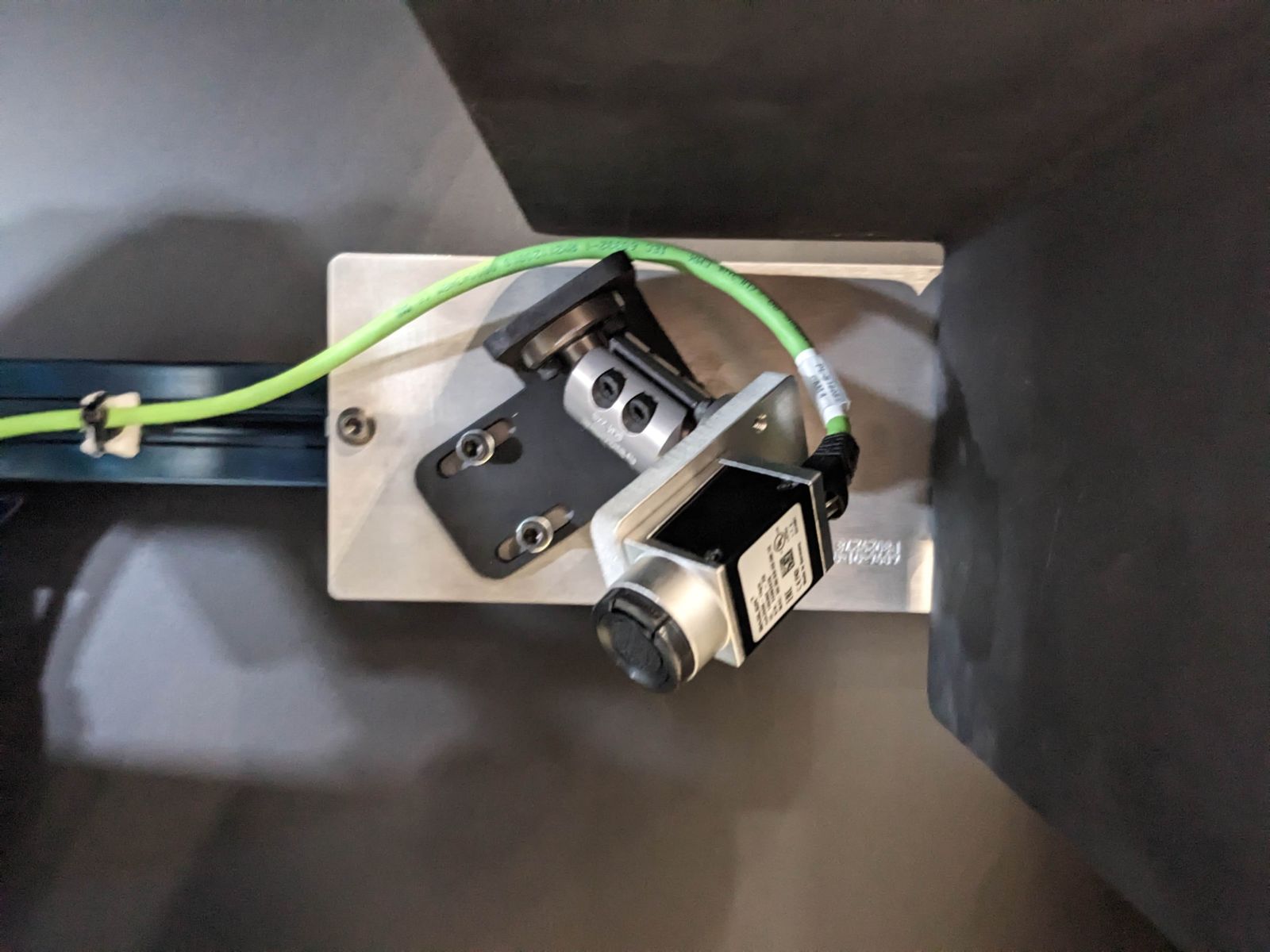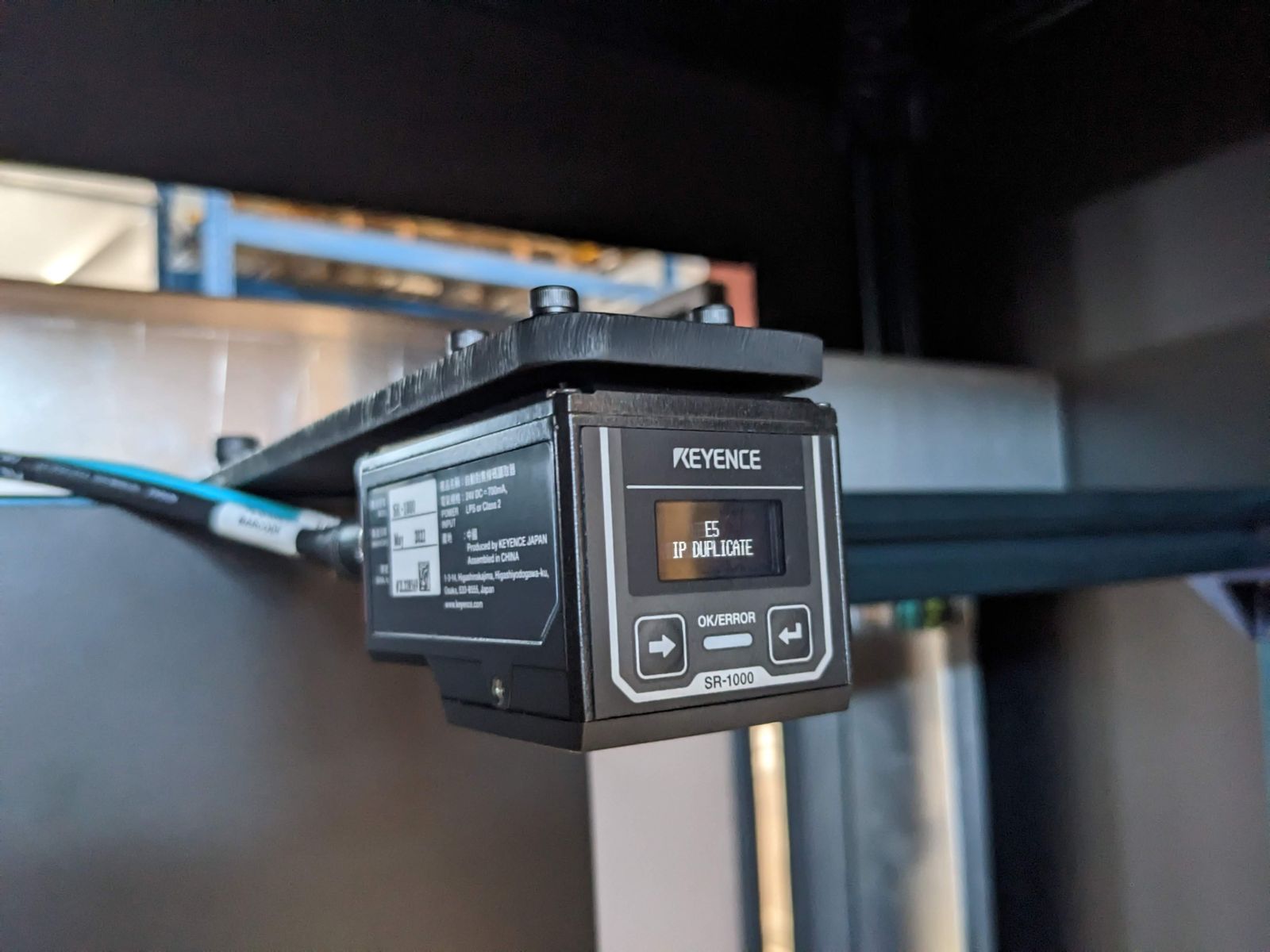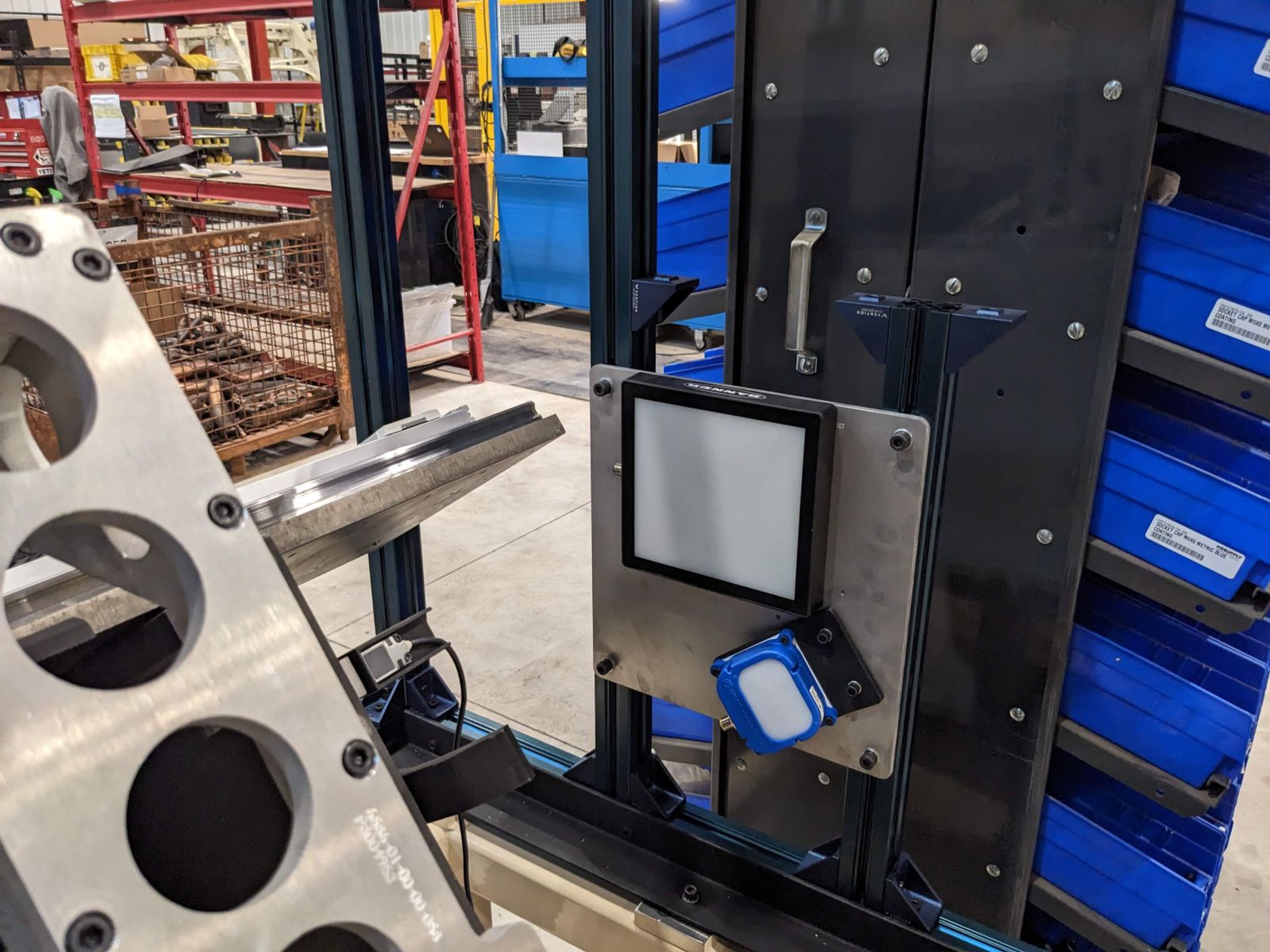 RESULTS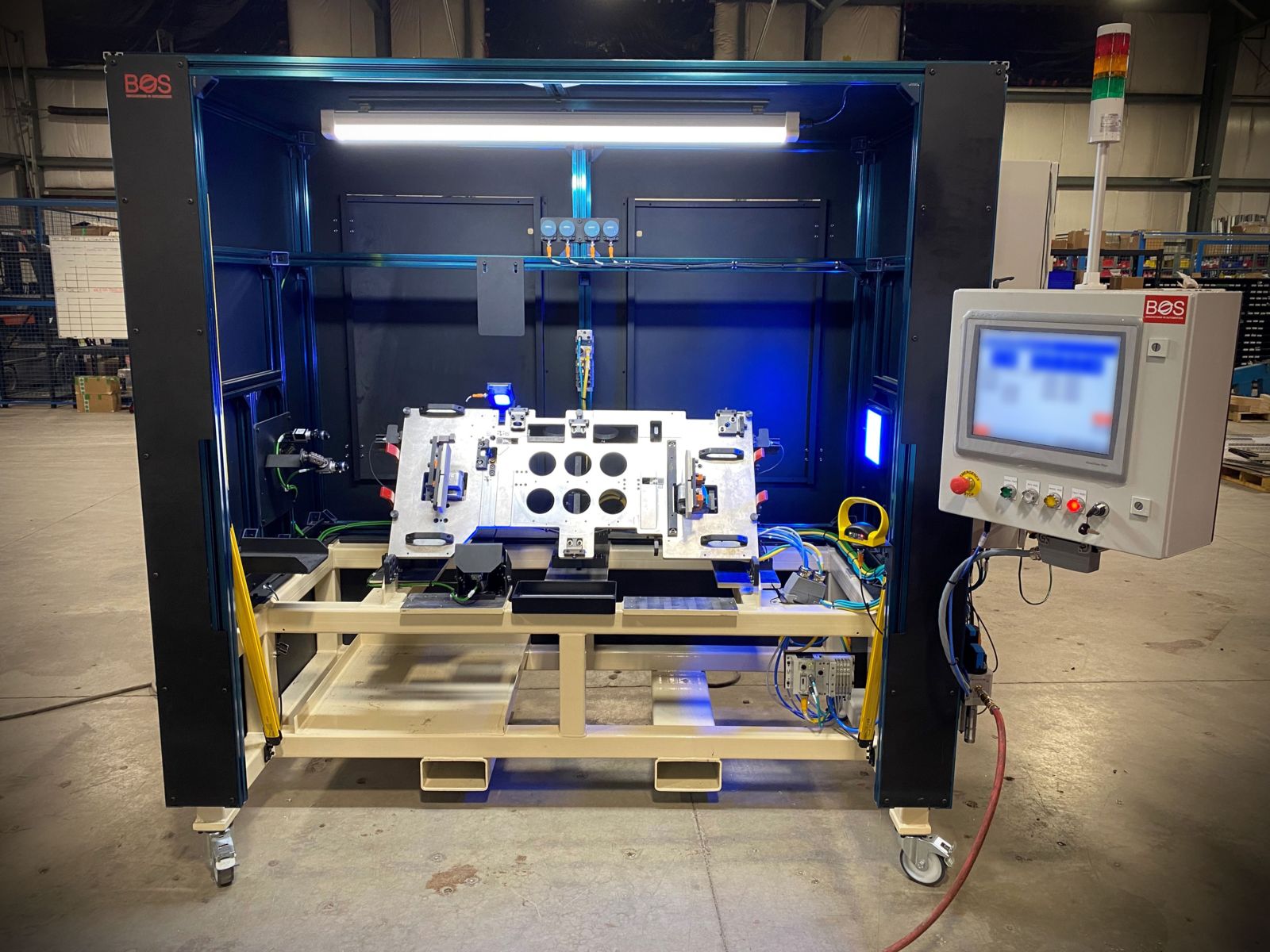 The automated solution has been successfully integrated into the production line with a 20 second part to part cycle time, and is achieving quality, and technical availability requirements for our customer. Additionally, by having integrated several gauge machines in the past, BOS has streamlined the integration costs of these quality inspection systems and was able to pass these savings on to the end customer.
Watch the full video for this innovative solution on our website: Gauge Machine Video