Detection of Corrosion with the ThermoCam LC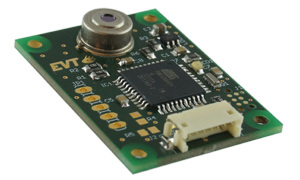 The inspection of surfaces is a core competence in machine vision. Not only are there almost endless surface conditions, but also near as many surface defects such as e.g. scratches, cracks, pores, stripes, dents and of course corrosion.
Fact is that corrosion causes damages worth billions. Effected are almost all industrial sectors. The prevention of corrosion therefore offers a huge potential to save money and also to increase the safety of products, systems and components.
The detection of corrosion is essental and should not be neglected.
One way to achieve this is the visual surface inspection, which also can be carried out fully automated with a machine vision system. The ThermoCam LC (TCLC) by EVT is one option. With this IR camera corrosion defects, which are invisible under the surface can be detected with the Impuls-Thermography method.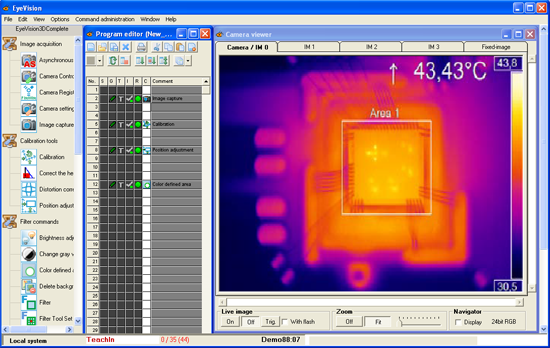 Because those defects under the surface can be recognized by the TCLC as "hot spot". According to a study by Fraunhofer it works like this: a flash heats the surface and the camera records the cooling of the material.
The TCLC delivers up to 100 images per second and is already precalibrated. The noise (NETD) of only 0.2 K guarantees high resolution IR images.
The ThermoCam has a measurement range from -50°C up to +300°C, a field of view of 32x8 pixel and an opening angle of 40°, 60° or 120°C.
For the processing of the IR images the EyeVision will serve as evaluation software. EyeVision offers ready-to-use IR commands, which makes it easy to program even without programming skills.
Company Contact
Klara Steinschneider
Tel: +49721 668 004 23(0)