Concept Validation and Testing with Georgia-Pacific
G-P is exploring the opportunity of using new robotic systems for bulk roll palletizing. We helped develop and test a robotic concept which can improve service levels, reduce inventory, and increase OEE.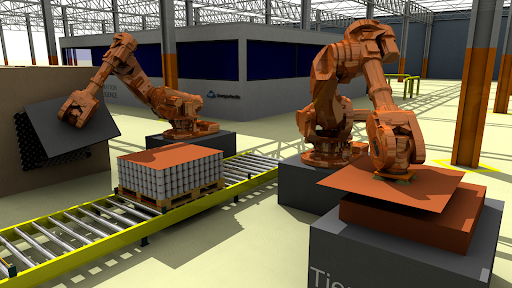 Product quality tolerances are tight. Our model simulates and measures the amount fine-details of physical interactions including scuffing and collisions for over 10,000 rolls simultaneously.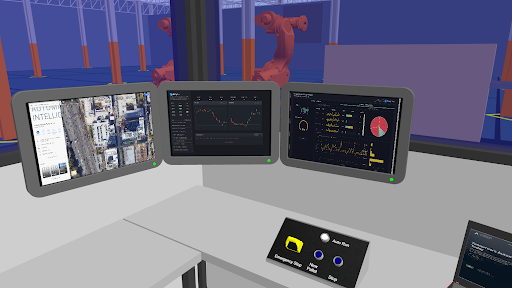 Our deliverable is VR-capable to provide interactive system training to future operators.