CIPAM's All-in-One DPM Readers with 2D Barcode Imagers from Microscan Ensure Surgical Instrument Traceability
POSTED 10/07/2014
 | By: Application Case Study: CIPAM, Case Study
LIFE SCIENCES


Application Case Study: CIPAM, France


"CIPAM's All-in-One DPM Readers with 2D Barcode Imagers from Microscan Ensure Surgical Instrument Traceability"


Microscan Systems, Inc.


Requirement: Compact barcode reader that is capable of reading 2D DPM codes from all metal surfaces.
Project:Integration of compact 2D barcode readers inside CIPAM's all-in-one CIP 2D-DPM Readers.
Solution: MINI Hawk imagers from Microscan.
Result: Full instrument traceability, increased patient safety and efficient asset management.
Company Profile
CIPAM, a Microscan value added reseller based in Clermont-Ferrand, specializes in the development and integration of custom traceability, automatic identification and mobility solutions. CIPAM aims to help its customers to optimize the management of their supply chain through Auto ID technologies, as well as to provide advice on the software development and communication networks for each situation.
In the past 20 years, CIPAM has provided traceability solutions to more than 500 customers in the automotive, hospital, administrative, electronics, petrochemical, chemical, aerospace, transportation and logistics industries.
The Challenge
Surgical instrument traceability and management are crucial for patient safety. Hospitals, third party decontamination services, and providers of instrument marking and management systems all have a need for reliable traceability solutions. In healthcare applications, automatic identification and data collection (AIDC) systems use globally unique identifiers encoded within bar codes to identify all the items involved. Many hospitals have already decided to extend the traceability to single instrument level. Third party sterile services are also required to use GS1 standards for traceability to instrument level.
The two main reasons for tracking single instruments are the prevention any cross-contamination between patients through surgical instruments, and the need to manage valuable assets. Two-dimensional (2D) Data Matrix codes can be marked with laser etching or dot peen techniques on instruments made from surgical stainless steel.
The Solution
CIPAM identified the need for reliable instrument traceability and developed a custom solution. Their all-in-one CIP 2D-DPM reader allows users to read laser and dot peen 2D direct part markings (DPM) from all metal surfaces. It can decode even the smallest Data Matrix codes.
CIPAM opted for the MINI Hawk compact barcode imager from Microscan to be integrated into the CIP 2D-DPM readers. The MINI Hawk is a powerful miniature imager that provides aggressive barcode reading algorithms and easy setup for any 1D, 2D, or direct part mark application. Reliable decoding is ensured through X-Mode technology, which reads damaged or difficult symbols with no configuration or setup required.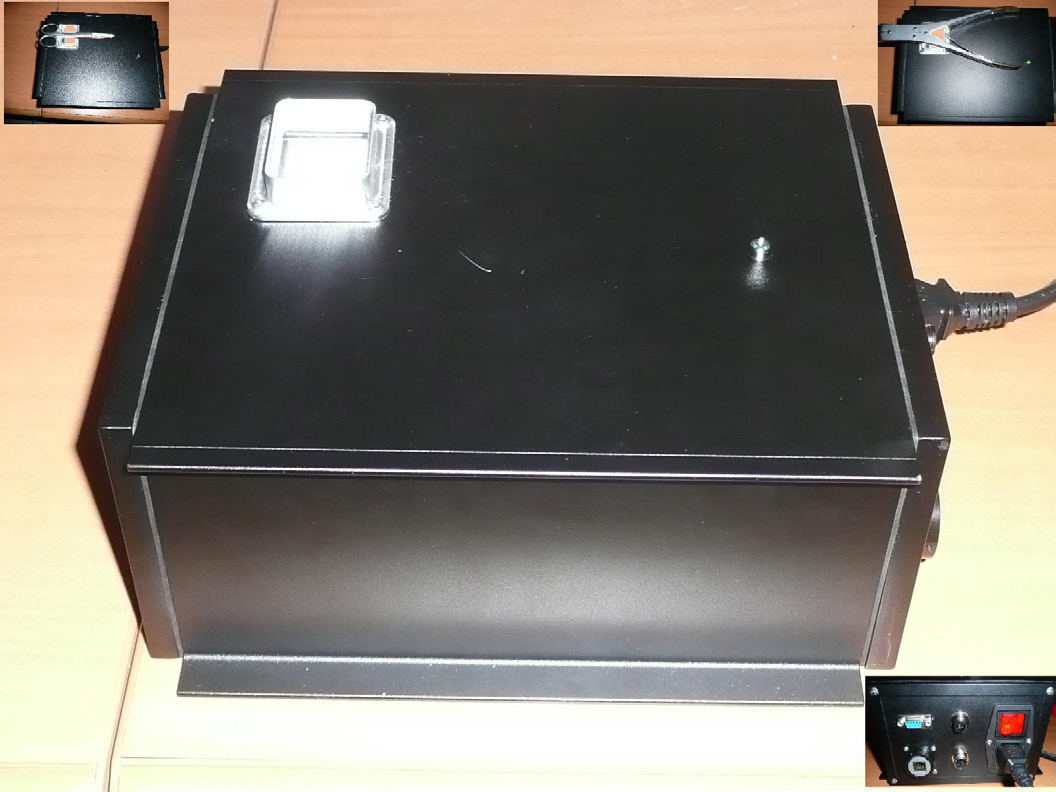 The CIP 2D-DPM reader from CIPAM allows users to read laser and dot peen 2D DPM markings from all metal surfaces.


CIPAM combined the MINI Hawk with the NERLITE® Smart Series DOAL® illuminator from Microscan, and developed an easy-to-use protective case, which can be easily placed on any work surface.
The operator can position the instrument on top of the conveniently large (40mm x 30mm) read window for automated decoding. A good read is confirmed with a visual LED indicator, as well as a good-read beeper, which quickly help ensure that the code is read correctly. The CIP 2D-DPM reader can communicate with the user's IT system via RS232, USB or an Ethernet interface. The protective case is available in both aluminum as well as stainless steel for easy cleaning.
In addition to surgical instrument traceability, the CIP 2D-DPM can also be used for other DPM decoding applications, for example in parts assembly.
CIP 2D-DPM TECHNICAL DATA
·
Aluminum Housing DIN EN 573 EN AW-AlMgSi
·
Dimensions: 250 mm(l) x 195 mm(w) x 110 mm(h)
·
IP-65 according to EN 60528
·
RS232, USB and Ethernet connectivity
·
Operating temperature 0°C to +40°C
·
Storage Temperature 0°C to +50°C
The Benefits
Surgical instrument traceability offers a host of benefits to healthcare organizations, such as:
·
More efficient management of surgical instruments
·
Reduction in errors and improved quality
·
Easier and earlier identification of missing items
·
Avoidance of instrument migration from set to set
·
Improved availability and planned usage of instruments
·
Effectiveness of recall procedures of instruments
·
Assurance that processes and procedures have been followed in their entirety
·
Enhanced patient safety
CIPAM
La Pardieu BP14
9 Rue Valentin Haüy
63064 CLERMONT-FERRAND
FRANCE
www.cipam.com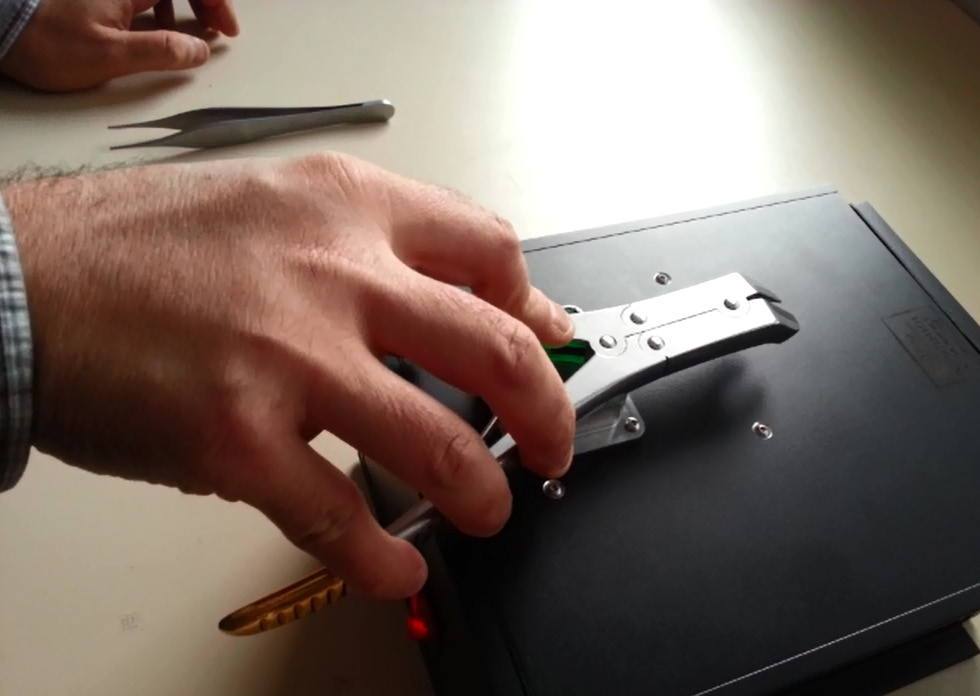 Microscan's MINI Hawk imagers are integrated into the all-in-one CIP 2D-DPM reader.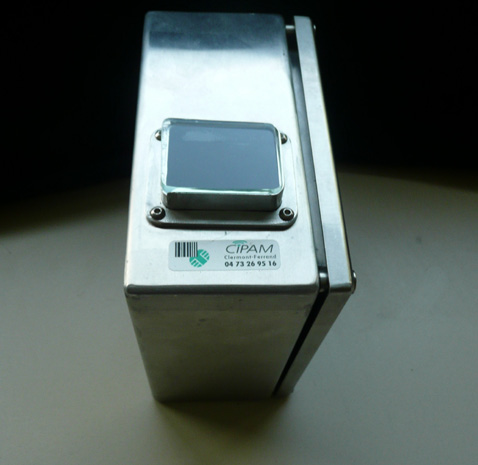 The protective case is also available in stainless steel for easy cleaning.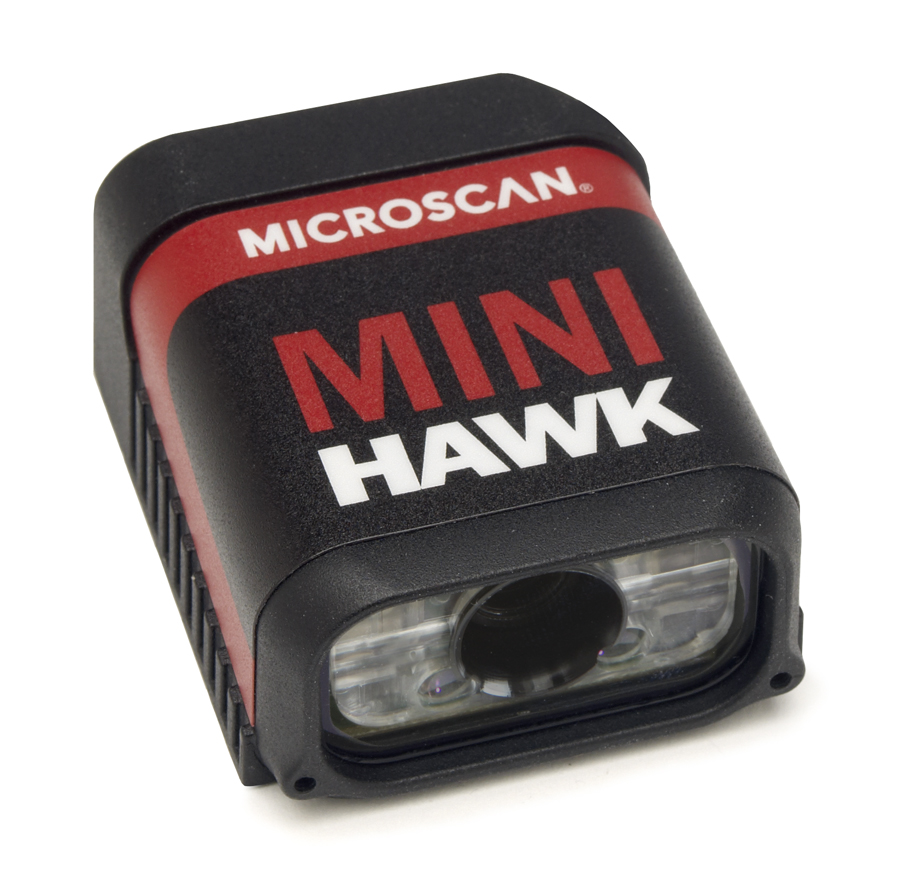 MINI Hawk Miniature Imager
OVERVIEW
Industry: Life Sciences
Application: Surgical Instrument Traceability with 2D DPM Codes
Products: MINI Hawk Miniature Imager from Microscan
Customer: CIPAM, France