Automated car inspection with MotionCam-3D
Partner:
Problem:
Ride-hailing services, such as Grab and Gojek in Singapore, have been on the rise over the past years. As there are more drivers on the road, car rental companies have also seen an increase in the demand for rental cars. However, these cars have to go through manual inspection before they can be rented to another customer to make sure the vehicles were returned in the same condition as they had been borrowed. This procedure can be quite time-consuming and sometimes results in human error, which might implicate the next user of the car.
As a result, more car rental and vehicle inspection companies are looking for hardware that allows them to scan high-volume objects at high accuracy when they are in arbitrary motion.
Solution:
In this application for the detection of defects on cars, Photoneo's partner used MotionCam-3D model L.
There are two versions of the camera – MotionCam-3D and MotionCam-3D Color. Although the cameras share certain properties with Photoneo Phoxi 3D Scanners, MotionCam-3D is able to capture images while the scanned object is moving. The camera has a large field of view and a scanning range of up to 4 meters.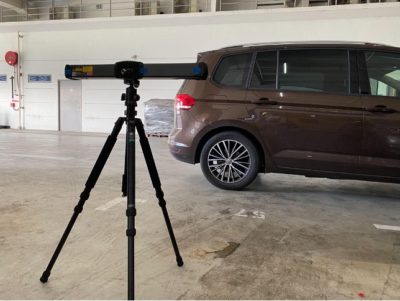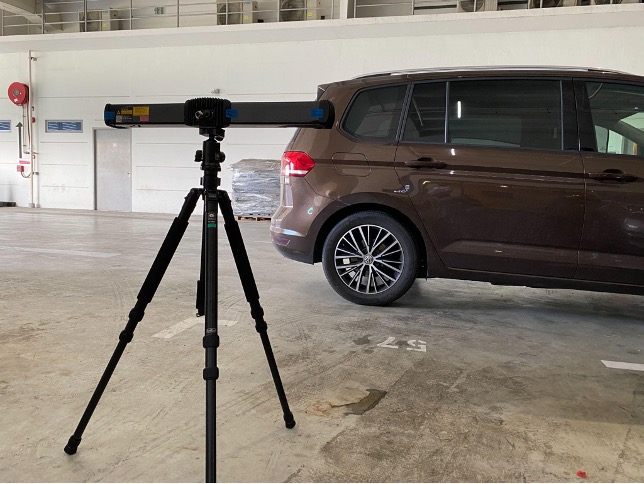 The camera is also able to combine several images of an object that is larger than the camera's scanning range, such as vehicles, into a single 3D point cloud through instant meshing.
In addition, MotionCam-3D does not require any calibration for scan alignment when producing a high accuracy 3D point cloud, which makes processes more efficient and less time-consuming. This is especially helpful for car inspections, where MotionCam-3D Color can create a 3D map with color information. This allows users to identify any damage on rental cars after they have been returned by customers.
Discussion:
MotionCam-3D and MotionCam-3D Color are industry-leading sensors that enable the automation of inspection applications such as the inspection of rental cars after they have been returned by customers to the car rental company.
Using the cameras in inspection applications increases reliability and optimizes the inspection process.
The cameras provide high-quality 3D models of objects in motion with a resolution of 0.9 Mpx and an accuracy of 0.300 mm. In the static mode, the cameras offer a resolution of 2 Mpx and an accuracy of 0.150 mm.
MotionCam-3D and MotionCam-3D Color are powered by Photoneo's patented Parallel Structured Light technology, which enables high-quality 3D scanning of objects moving up to 144 km/h.
The new MotionCam-3D Color is the only device on the market that enables real-time colorful 3D point cloud creation of moving scenes in high quality and without interruptions.
Would you like to know more about the Parallel Structured Light technology and how it can benefit your applications? Contact Photoneo at [email protected].