Vision Sensors and Smart Cameras: Choosing the Best Tool for the Job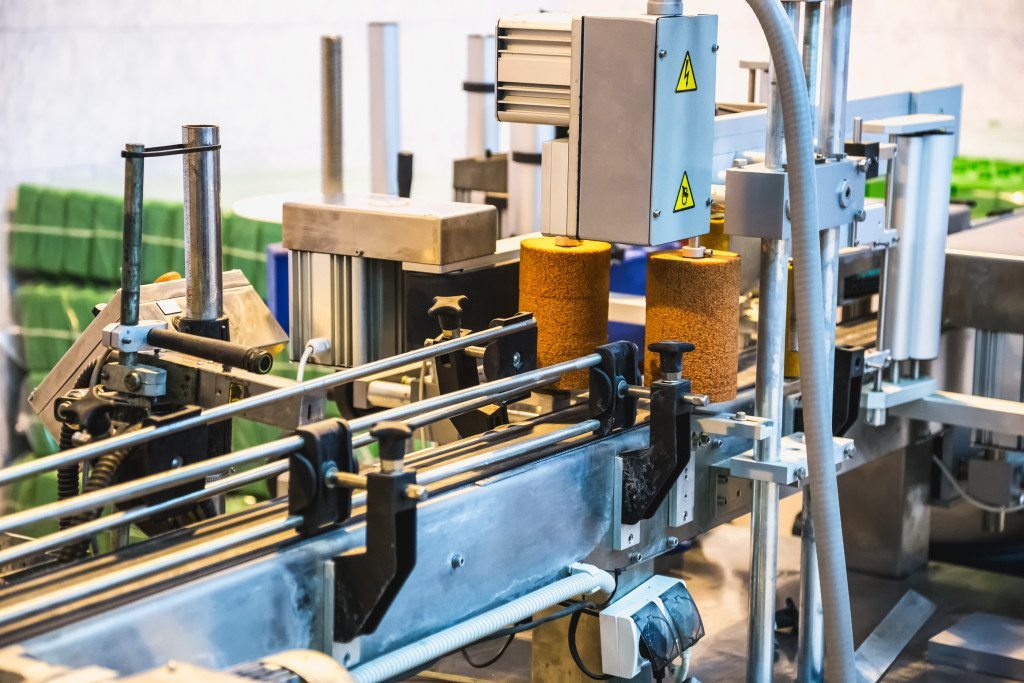 A machine vision system is like a computer with an eye. Cameras and sensors snap images of hundreds of parts zipping along a conveyor faster than a person can blink. The images transfer to a computer and a human operator is alerted when defects are found.
Critical components in the success of a machine vision system are smart cameras and vision sensors. It's easy to confuse the two, but a look at developments will help you decide which component you'll choose.
Looking Closely at Machine Vision
Machine vision guides robots in picking parts, assembling components, welding and dispensing liquids.
In industries like pharmaceuticals and packaging using online inspection, machine vision picks up errors or deviations in the manufacturing process. Rapid adjustments are made so downtime is kept to a minimum.
How do they do that?
Vision systems capture pictures for analysis and include application software that is programmed to identify specific parameters. Reports are made via computers and monitors for control or operator monitoring.
The article Introduction to Machine Vision Systems describes the significant and important differences between vision systems that make one more suitable than another for any given application.
Challenges in setting up a system that works for you includes choosing the best sensor, lighting and optics for the job. Otherwise, good products can get rejected and bad products may get wrongly approved as good.
Smart Cameras or Vision Sensors
Should you choose smart cameras or vision sensors in your system? Your choice depends on what kind of tool you need. A good analogy is made in the write up The Changing World of Vision Sensors and Smart Cameras. Many advances have been made in the few years since it was written but it contains an important truth.
Vision sensors are like tools in the kitchen drawer compared to more powerful and complex drills and circular saws that are kept on a workbench in the garage. The vision sensor is like a useful kitchen tool that will get the job done. It just needs to be configured and doesn't have to be programmed. Make a few adjustments and plug it in to use to detect shapes using pattern-matching tools.
A smart camera breaks down images into fine details and offers a lot of parameters to handle a variety of tasks.
The level of performance needed is one factor in choosing cameras or sensors. The harshness of the environment and the total cost of ownership are other variables to consider. Smart cameras are usually the better choice for environments with extreme conditions while multiple sensor set-ups are better for complex operations.
The Latest Developments
Market demands can drive technological developments. In the packaging and pharmaceutical sectors, customers have wanted to use smart cameras to package codes up to the case level in a single image.
This need and the technological advances are highlighted in A Look at Smart Cameras and Vision Sensors. Smart cameras are being created to handle larger amounts of data on increasingly faster run times.
Robust sensors are also on the market and can perform more than one inspection task at a time as noted in Bottle Inspection with Vision Sensors.
In the beverage industry, as described in the article, "the vision sensor has to check if the cap is closed, askew or broken, if the fill level is right, the label is positioned correctly, and of course if the bottle has and scratches, cracks or is otherwise damaged."
Again, the best tool for the job is based on your unique goals and needs both in the present and as you plan for future growth.
Come back to A3 for updates on articles, resources, and conferences that will help you maximize industrial automation for greater productivity and profitability.