Understanding 3D Mapping Technology and Applications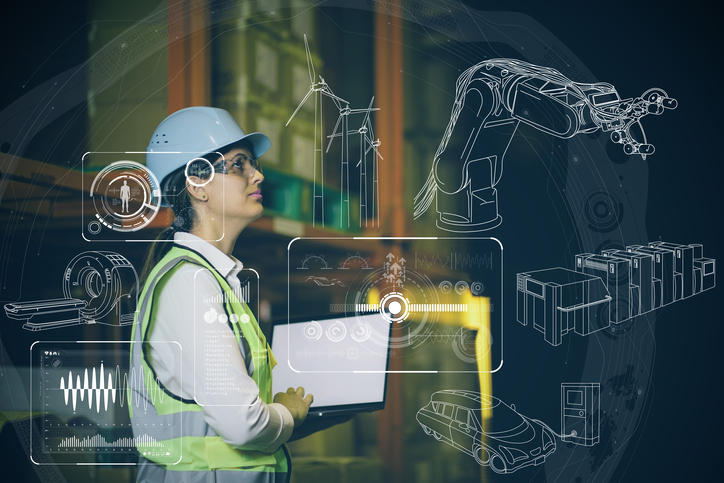 Three-dimensional (3D) mapping is an exciting new machine vision process with possible ramifications in a wide range of industries. Typically, 3D mapping requires the use of several machine vision or computer vision technologies working together, which makes it a complex application.
3D mapping can mean several different things based on the industry you're operating in. But regardless of what 3D mapping means to you, there are a variety of new applications emerging leverage the latest vision technology.
Emerging Vision Applications in 3D Mapping
3D mapping can mean several different things based on the industry you're operating in. It can mean the profiling of an object in 3D. It can be used for wide-scale 3D virtualization from 2D and 3D imaging. Or, it can refer to the localization and mapping of real-world space.
Typical 3D mapping applications include:
Inspection and measurement
Object reconstruction
3D projection and virtualization
Physical mapping and VR
Simultaneous localization and mapping (SLAM)
3D mapping is a diverse process that can be used in many different ways, inside and outside of the factory. It combines the latest vision technology with cutting-edge processing techniques.
3D Mapping Vision Technology
As mentioned,3D mapping can be leverage in a variety of ways. Similarly, a variety of techniques can be used to achieve 3D mapping capabilities. More simplistic types of 3D mapping can be produced using passive 3D imaging techniques. This could include a stereo camera pair, detecting depth from focus, or through plenoptic methods of detecting light fields.
The other common method of 3D mapping includes active 3D imaging techniques. This could include detecting sheets of light, detecting structured or patterned light, detecting depth based on shadows, using interferometry or fringe projection techniques, or from sensing time of flight.
There are many different ways to achieve 3D mapping capabilities. Each has their advantages and disadvantages, depending on the intended application, but all can reliably create 3D maps of the surrounding world or specific parts and locations.
3D mapping is still a relatively new machine vision technique, but it has great potential in a number of industries. It will only grow in use as 3D mapping becomes more sophisticated with the introduction of new technology and techniques.
To get a deeper dive on 3D mapping technology and applications, watch our free archived webinar, "The World of 3D Mapping."