The Path to the Future of IIoT in Industrial Automation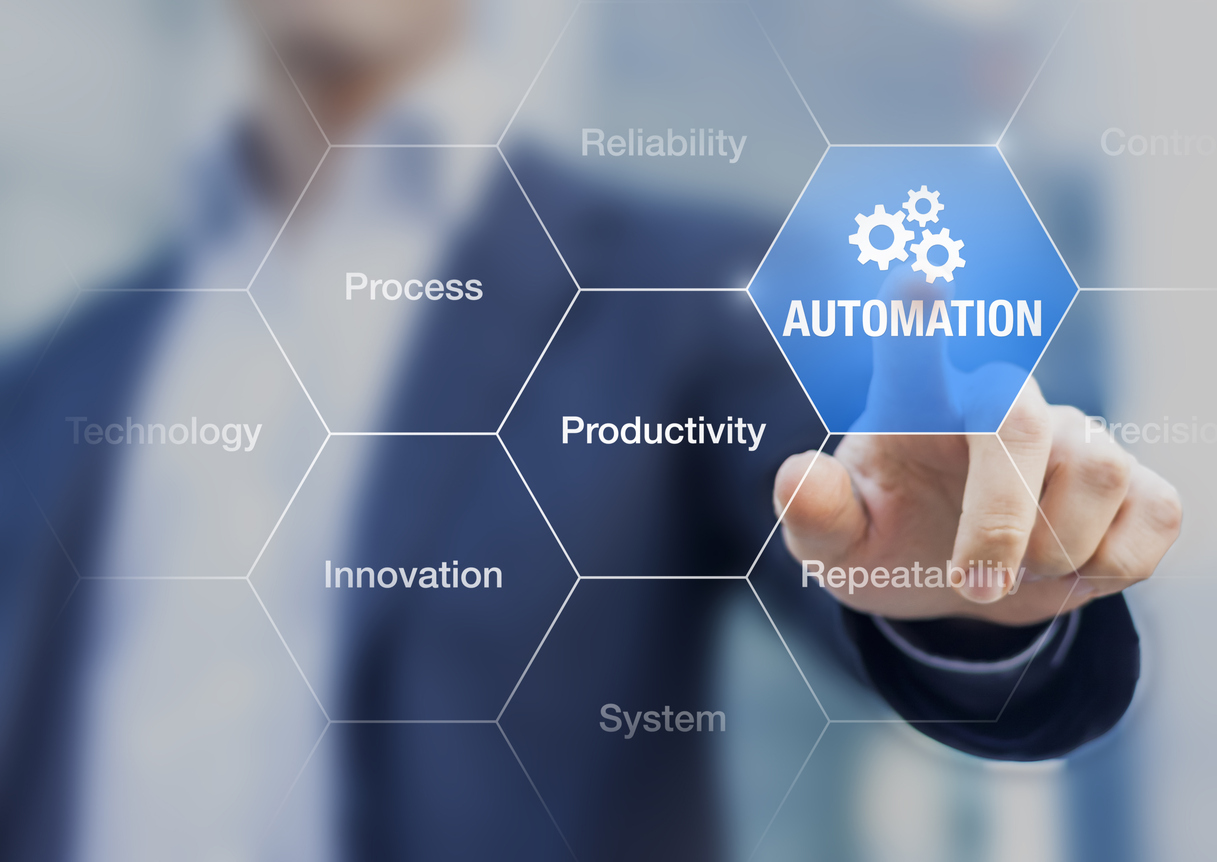 The industrial internet of things (IIoT) is revolutionizing the manufacturing landscape. Driven by Cloud technology, the IIoT is making robotic automation more viable for manufacturers, leading to increased speed of production and productivity.
Adoption of connected industrial robots is expected to have a compound annual growth rate (CAGR) of 14.4 percent from 2016 – 2023. This is a huge amount of growth, however, it is unsurprising given the many benefits of industrial automation.
Higher connectivity in robotics drives higher adoption, and vice versa. This trend will continue until its inevitable end: full automation in all manufacturing settings. But how will we get there? How close are we?
4 Stages in the Evolution of IIoT and Industrial Automation
The quest to increase productivity never ends for manufacturers. Factories of the future will be fully autonomous, at least from a physical production standpoint.
The path to the future of IIoT and industrial automation can be categorized in 4 major stages, some near-term and some long-term.
Near-Term Industrial Automation
Efficiency-Based Automation
This is the stage we're passing through now. Industrial robots are made to increase operational efficiency and reduce costs. Robots are bought as single units and many are made to complement and boost worker productivity and safety.
Service-Based Automation
In this stage, industrial robots will be implemented in a pay-per-use model and will have higher connectivity capabilities than previous robots. Adoption rates will increase and the higher number of robots in factories will lead to more actionable, profitable data mining.
Long-Term Industrial Automation
Outcome-Based Automation
Here, industrial robots will be implemented in a pay-per-outcome model. Automation will be commonplace in all manufacturing settings. These future robots will have superior abilities to communicate with one another and to cloud computing systems for long-term optimization based on big data analysis. The data produced by industrial robots will be just as important as the automation they provide.
Fully Autonomous Manufacturing
In the final stage, manufacturing processes will have end-to-end automation. Industrial robots will be connected to business information systems and have continuous demand-sensing features. Resource optimization will be at an all-time high, as will productivity.
As of now, full manufacturing automation is a ways off, but automation is becoming more and more commonplace, and increasing demand will continue to drive innovation. The IIoT has been a disruptive force in the industrial sector, and it's only getting started.
Check out NEXCOM's tech paper on OT-IT Convergence to Scout for Factory Intelligence for insight into how they can help you to form a tightly knit IIoT.