Robots in Retail Stores are Making a Big Impact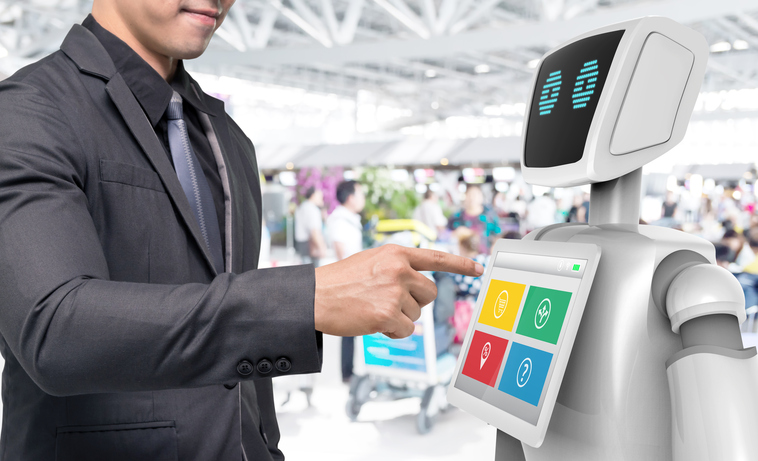 Robots are making their way into the retail market and they're making a big splash. Their entrance into this arena marks an important era of retail defined by cost-cutting and competitiveness.
Amazon has been a major disruptor in the retail space, to say the least. And it's no secret their warehouses are full of robots increasing the speed and efficiency of their logistics operations – a key part of their ability to be so disruptive.
The use of robots – even industrial robotic arms – in the retail industry highlights their willingness to invest in automation to remain relevant and competitive in today's fight for foot traffic, lower prices and better profit margins.
How are Robots in Retail Stores Being Used?
Robots in retail stores are typically used for customer service or logistics-related tasks, improving a customer's in-store experience and/or improving a company's operational efficiency.
Typical applications in use today include:
In-store service robots to provide directions and product information to customers.
Inventory robots track shelving stock and even grab objects for customers.
Delivery robots bring the store to the customer autonomously.
Retail robots are relatively new and still in their early stages, but as competition heats up you can expect robots to become more and more prevalent in retail stores.
Real World Examples of Retail Robots
Walmart recently introduced shelf-scanning robots in 50 locations around the U.S. The robots check inventory, prices and misplaced items to help each individual store's inventory practices. Additionally, these robots will be collecting data – data that Walmart claims will help them improve inventory practices across the nation.
Another great example is Best Buy's Chloe robot, which was first tested in the Chelsea neighborhood of New York. The robot looks exactly like an industrial robotic arm and moves on a chassis to pick out the products that customers want.
These are just two examples of robots finding their way into retail, but they're examples of what will likely be some of the most common robotic retail applications in the years to come.
While retail is relatively new industry for robotics, these developing technologies represent the industry's desire to compete with Amazon and thrive in the generally declining retail marketplace. Like many industrial companies, retailers are hoping robotic automation will have a major impact on productivity and profit margins.
To learn more about this robotic technology, watch our free archived webinar "Mobile and Autonomous Robots Update."