Robots in Agriculture
Efficient, high-yield agriculture is a cornerstone of modern civilization. Over generations, changes have taken place, but one thing remained consistent: The drive toward bigger, more specialized agricultural machinery.
Thanks to robots, even that may be about to change.
Where large equipment was once needed to harness the specialized expertise of farmers, robots are extending the farmer's reach in unprecedented ways. Equipment remains specialized – but it's smaller, more nimble, and in many cases, partially autonomous.
After Manufacturing, Agriculture May See the Next Robot Revolution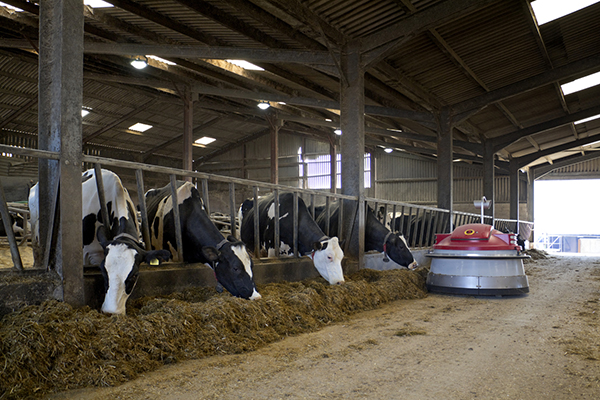 According to research by IDTechEx, robots and drones represent a $3 billion market in agriculture – and that will balloon to $6 billion as early as 2022. It may seem like nothing has changed on the farm yet, but prototype robotic systems are in use in agribusinesses all over the world. With new technology, agriculture stands to transform practically overnight.
Some exciting innovations include:
Dairy Farming
Dairy makes up one of the most important aspects of U.S. farming – hundreds of millions of pounds of milk are produced throughout the country. However, it also offers its fair share of dirty and dangerous tasks. As part of the $1.9 billion dairy automation industry, robots have already been used to automate manure cleaning, feed pushing, and much more.
Autonomous Tractors
Virtually every major manufacturer of agricultural equipment has developed a tractor using machine vision and autonomous robotics in some fashion – or has one in the advanced planning stages. Autonomous farm equipment is capable of greater efficiency than manual equipment and can directly incorporate information shared wirelessly by drones.
Robotic Weeding
Automated farm equipment can be very helpful in the precise, rules-oriented world of organic farming. Robotic weeding implements have been used to inspect crop rows and identify weeds faster than human personnel. Soon, unmanned autonomous "weed-eaters" will be capable of roaming a property at will, identifying problem specimens, and eliminating them.
Fresh Fruit Harvesting
Many areas of fruit harvesting have already been fully mechanized. Still, there's much room for growth among delicate, fresh harvests. IDTechEx estimates that large-scale market adoption for today's strawberry and citrus-picking auto-harvesters will begin by 2021. The Wall Street Journal recently reported on successful use of the Agrobot in California strawberry fields.
Small and large farms alike stand to become more productive, efficient, and cost-effective than ever before. Friendly farmers are welcoming robots into their fields, and agriculture will never be the same.