Rehabilitation Robots on the Rise with an Aging Population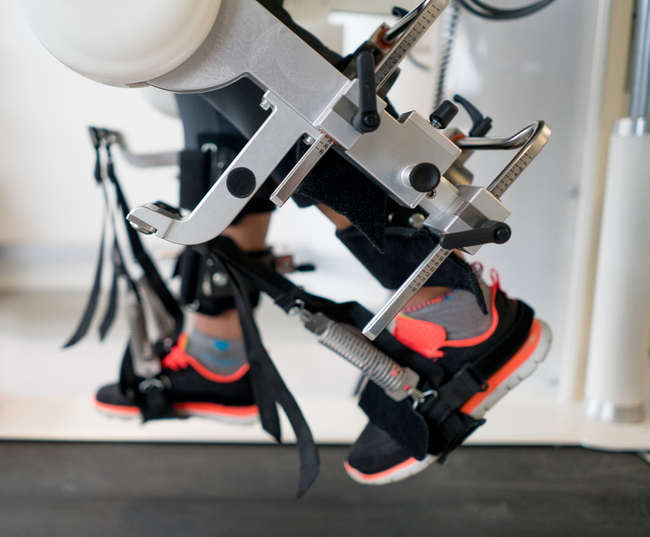 Robots for rehabilitation are seeing a surge in popularity as the world deals with an aging population. By 2050, the global population of people over 65 is projected to double, and all the diseases associated with aging – Parkinson's disease, strokes and traumatic brain injuries – will likewise increase.
Rehabilitation robots are a diverse group of robots aimed at solving a variety of therapeutic challenges, but all have a similar mission: to increase the quality and effectiveness of physiotherapeutic care.
How Do Rehabilitation Robots Improve Therapeutic Care?
Rehabilitation robots are pushing the boundaries of what's possible in physiotherapeutic care. They primarily serve to assist a qualified therapist administer care. They've also proven effective at motivating patients to get better and to quantify the therapeutic results.
Robots do much of the heavy lifting, such as helping patients reconnect vital neurons to relearn motor control through repetitive movements. This type of robotic assistance frees up a therapist to focus on fine-tuning care for each individual patient.
Rehabilitation robots can increase the intensity and duration of therapy sessions while creating a quantifiable framework for reproducible results.
What Types of Rehabilitation Robots are Used Today?
There are many different types of rehabilitation robots used. Some of the most popular examples may be Toyota's new WelWalk system or the Hocoma Lokomat®. Both systems provide robot-assisted gait therapy for patients with walking disabilities, helping deliver more intense and repeatable therapeutic care.
Exoskeletons, like the two mentioned above, are popular rehabilitation robots, but there are plenty of other types. There are trikes for patients with spinal cord disabilities, orthotics for veterans, advanced artificial muscles and more.
Every new robotic rehabilitation application calls for cutting-edge technology. In many cases, the technology is still in development. An entire ecosystem of small motors and components exists to serve the rehabilitation market, and demand is driving rapid innovation.
Robots are stepping up to help the world cope with a quickly aging population. As the retired population grows, robots will be a regular part of therapeutic care.