Putting Mission Vision to Work at Automate 2015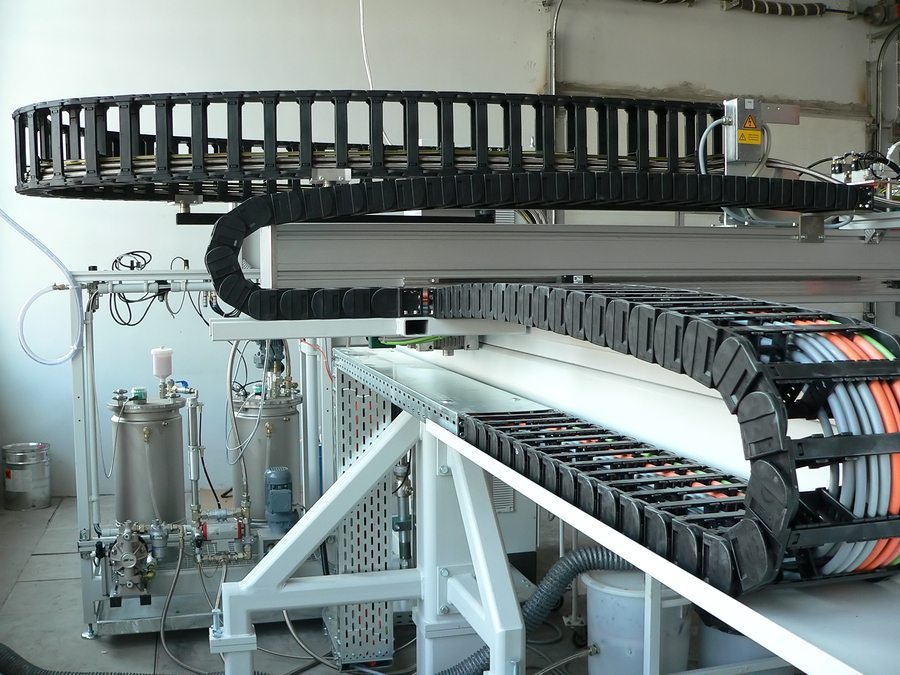 Seeing breakthroughs in technology is exciting. Understanding how the technology will fit into your manufacturing operations is critical to make you more competitive. Automate 2015 offers a comprehensive look at breakthroughs in industrial automation. This opportunity doesn't happen every year.
In the realm of mission vision, Automate 2015 will display how researchers and engineers have developed improved systems to bring more accurate quality control to the production phase. Lighting, lenses, and cameras are the basic parts to a mission vision system. Creating greater precision in those parts and unveiling never-before-seen performance will make this a groundbreaking event in Chicago on March 23-26. The show floor is over 70 percent larger than it was at Automate 2013.
Be more than just a spectator. Learn from industry leaders and decide what technologies will help your company be better equipped to compete.
Take Control
Strict manufacturing standards have made manufacturers poised to implement the products that give them the greatest control possible in finding flawed products. This need has led to creative solutions in the mission vision industry.
Datalogic of Telford, Pennsylvania has taken on the challenge of integrating different technologies. The company's vice president of Machine Vision and Laser Marketing, Mark Kremer, has referred to Automate 2015 as "the culmination of the latest, most innovative machine vision, laser marking, and sensors and safety products" in their portfolio.
For the company's first time in North America, they will demonstrate a mark-and-read demo that integrates a vision smart camera with a laser-marking source.
Sharpen Your Focus
Remember those old digital camera from a few years ago that lost focus when zooming in or out on the subject matter? Okay. Now forget about them. Edmund Optics of Barrington, New Jersey will display a liquid lens that can seamlessly adjust focus and maintain its zoom. A user can move "continuously through different magnifications," said Greg Hollows, director of Machine Vision Solutions at Edmund Optics, who was one of the industry leaders quoted in Machine Vision Will Take it Up a Notch at Automate 2015.
Connect with Confidence
Just like a chain is only as strong as its weakest link, a USB3 Vision industrial application's reliability is dependent on the cable. Concerns over cable limitations raised suspicions over the true benefits surrounding USB3 Vision. Components Express's Ray Berst saw a way to unleash the potential with lengths of up to 25 meters and maintain the reliability of transmitted data.
He mentioned the strategy of selecting "an inexpensive, small-diameter coax cable that offered much better shielding and robustness for industrial applications."
Illuminate Your Understanding
Proper lighting is necessary for cameras to capture the most effective images possible. Look for LED lighting solutions from Smart Vision Lights of Muskegon, Michigan and Gardasoft of Cambridge, UK. The companies will show the electronic intelligence that will offer flexible lighting options and make set up easier.
Lighting is considered an art form by some, but the president of i4 Solutions looks forward to sharing with Automate 2015 attendees the science that leads to the best lighting solutions. Brian Durand says his Mendota Heights, Minnesota company develops systems using math, simulation, risk analysis, and hard work.
Maximizing a machine vision system requires experienced system designers and integrators. There are industry standards for automation professionals to meet. Automate 2015 will allow attendees to hear about the benefits of using an AIA Certified Systems Integrator (CSI).
An AIA certification has both basic and advanced levels covering topics ranging from the fundamentals of machine vision to advanced machine vision integration. A limited number of courses are available during Automate 2015.
To see all of the automated solutions available for your company during the event and to register, visit the Automate 2015 website.