Machine Vision Challenges and Applications in the Food and Beverage Industry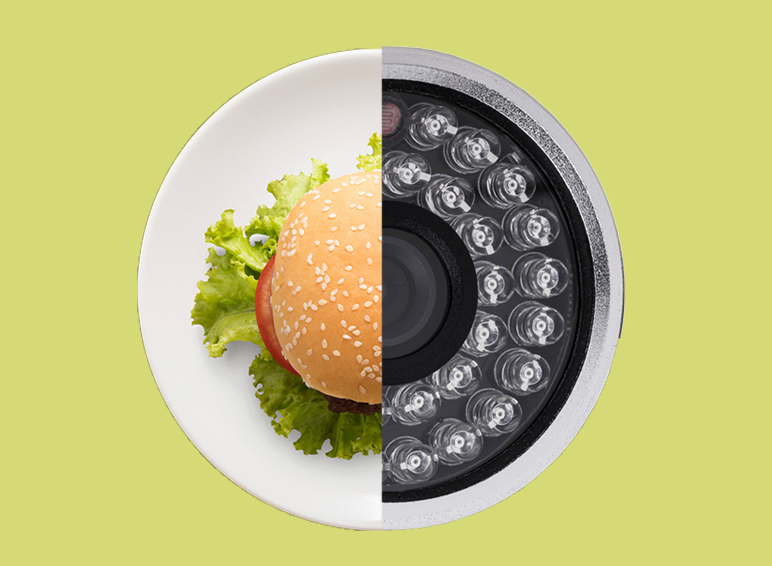 The food and beverage industry is large and complex with a wide variety of automation needs. However, the need for quality, safety and efficiency remain constant.
Machine vision plays an integral part in the manufacturing process for food and beverage companies. Machine vision makes applications faster while improving safety and quality.
Common Challenges for Machine Vision in the Food and Beverage Industry
The food and beverage industry poses unique challenges for machine vision systems to provide the reliability, repeatability and efficiency required for the application. Many of these challenges revolve around a fundamental conflict in the industry: the reality of low-margin operations and the need for high levels of safety and quality.
One of the main challenges of machine vision in the food and beverage industry is exactly that: machine vision systems must be affordable, but also provide top quality solutions.
Another challenge the industry faces is there's zero tolerance for errors, especially when it comes to safety and quality. Obviously, problems arise when someone with a nut allergy takes a bite of pecan ice cream that was labeled vanilla.
To add to these problems, normal variations in products are unpredictable, and the criteria to determine defects are often subjective, posing major obstacles in system design and configuration.
Key Machine Vision Applications in the Food and Beverage Industry
The major applications for machine vision systems in the food and beverage industry fall into three major categories: production and processing, packaging and distribution, and safety and track and trace.
Production and processing applications include machine vision inspection for product color, ripeness, spoilage or damage, and whether an item is undercooked or overcooked.
Packaging and distribution applications involve inspecting container integrity, ensuring proper labeling and checking for acceptable fill levels. Essentially, to ensure a product is contained and labeled the correct way.
Safety and track and trace applications ensure products aren't diseased or contaminated by debris. These applications also inspect food and beverage products for package cross-contamination so that any possible allergens aren't contacting other products.
The food and beverage industry faces unique challenges. Machine vision plays a vital role in the efficiency and safety of production in food and beverage applications.
To learn more about machine vision in the food and beverage industry and how many of these challenges are overcome with machine vision technology, watch our archived webinar, "Machine Vision in the Food and Beverage Industry."