How Professional Service Robots Will Change in the Future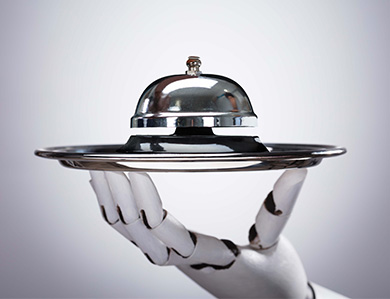 Robots have historically been used in the factory environment. Professional service robots automate tasks in highly variable, unstructured environments outside of the factory. A number of advanced technologies have enabled their existence, and as their capabilities progress, the market for professional service robots will grow exponentially.
From construction robots to inspection robots and field robots, there are many different forms of professional service robots being leveraged in a wide range of industries. The future of professional service robots looks bright.
The Market for Professional Service Robots
All around, the market for professional service robots is expected to experience strong growth in the near future, with several areas of, particularly explosive growth. According to the International Federation of Robotics (IFR), the market for professional service robots is expected to reach a value of $37 billion by the year 2021. Between 2019 and 2021, the market is expected to grow an average of 21% each year.
Among this rapid growth, logistics robots are expected to see the highest sales volumes, with approximately 485,000 units sold between 2019 and 2021. Defense robots and field robots will also see strong sales volumes, with an 8% yearly growth and 22% yearly growth expected, respectively.
New Technologies in Professional Service Robots
Several technological barriers will be overcome by professional service robots on their path to widespread adoption. Among the most important include embedded vision systems. These vision systems allow robots to see the world around them, helping with more agile navigation and dexterity in grasping objects.
Visual simultaneous localization and mapping (SLAM) technology will help empower autonomous navigation in professional service robots by allowing them to map and navigate their surroundings at the same time. Machine learning, too, will be critically important in the development of professional service robots, helping them quickly learn and adapt to new tasks.
The future of professional service robots looks bright. Several advanced technologies will facilitate greater capabilities in professional service robots of all types. As their capabilities progress, professional service robots will deliver quick return on investment (ROI) and productivity in a wide range of industries and applications.
Service Robots
This content is part of the Service Robots curated collection. To learn more about Service Robots,
click here
.