How Motion Control Systems Inform System Design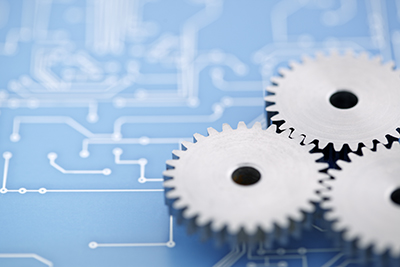 As automation spreads across almost every industry, the importance of design in making new and more innovative machines should not be overlooked. In the past, machine design was time-consuming and fraught with errors. Mechanical engineers focused on building a machine's structure, electrical engineers added wires, controls, and drives, and software engineers wrote the code.
Without the use of motion control systems or digital twins, engineers had to record and correct every mistake and problem, spending excessive time in the design process fixing mistakes. Motion control systems have evolved to handle the kinematics and the electromechanical portion of machine design.
The Impact of Motion Control Systems on Design
Motion control systems are comprised of two primary components: a controller and power amplifier. They can perform tasks including micro-stepping and closed-loop operation. Motion control systems are capable of planning and controlling motion for more than one axis. They can also decide the movements that determine how objects move over time.
As automation continues to spread across industries, there has been an increase in the number of electric motors used in more applications and environments. Requirements regulating energy efficiency, noise, and size have become more stringent. While electric motors are becoming smaller, motion control systems are becoming safer, more reliable, efficient, accurate, and quieter.
Motion control systems reduce errors, time invested, and money spent on machine design.
They expedite the development cycle and time-to-market of new machines. Using motion control automation, machine builders can ramp up efficiency to finish jobs quickly and win more business.
Because motion control systems are now designed to provide standard functions with modular software and hardware, engineers are able to focus on the value-added features that make their product unique. Motion control systems make the machine designing process more reliable and reduce the amount of resources required to complete a project.
Motion control is taking over more tasks, needs, and applications in industrial environments. The increasing complexity of the machine design process and the increasing capabilities of motion control systems are allowing engineers to becoming more software-based, focusing on other tasks to improve machines and build business.
For more information on how motion control technology is impacting industries, watch our free webinar: Motion Control Strategies for a More Sustainable World.