High Standards Let You Work Safely with Collaborative Robots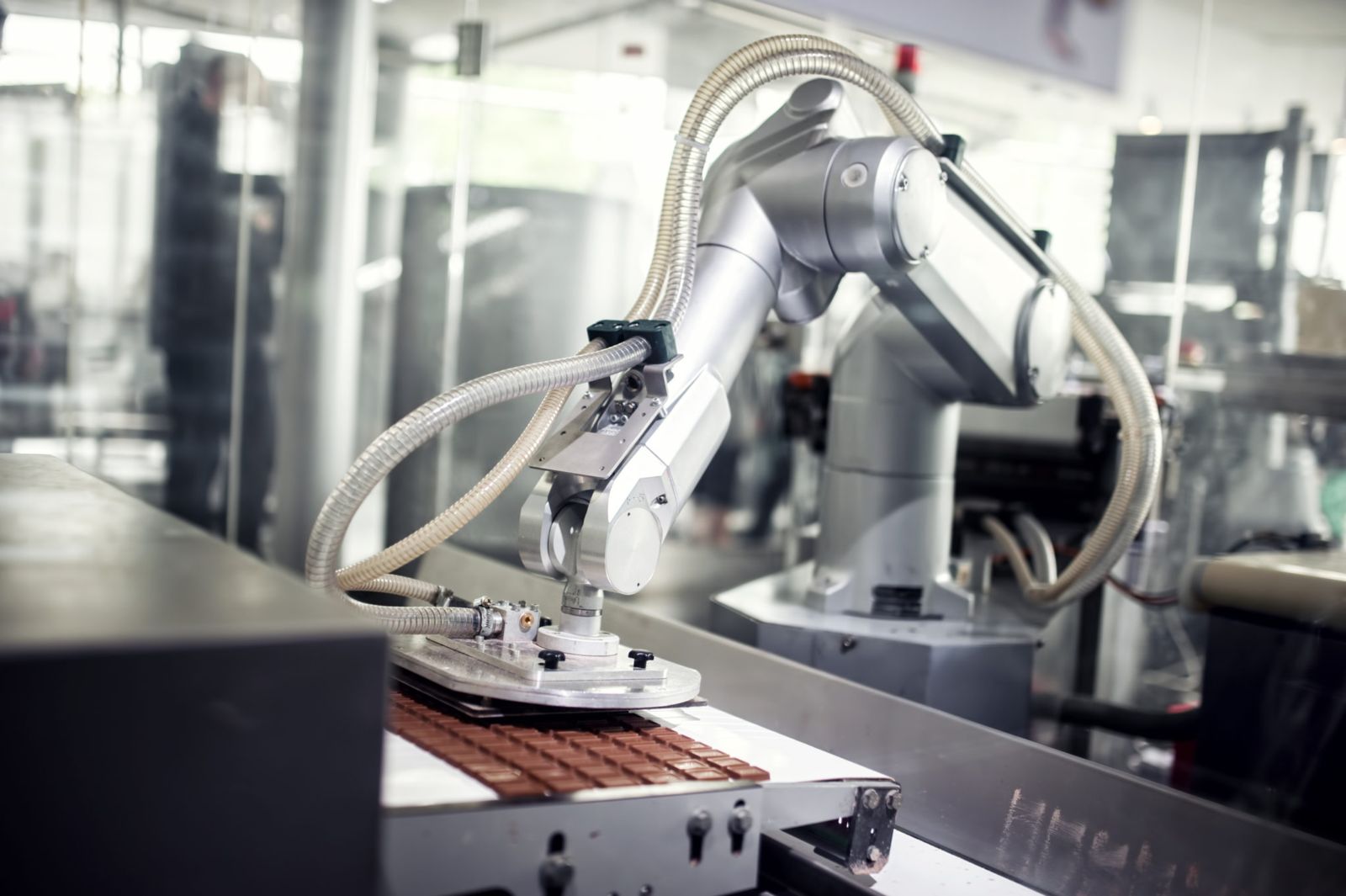 Your vision is to gain recognition as a company with a world-class reputation for quality. You implement a robot to automate your machine tending, but workers on the floor eye it with suspicion. They've read on the Internet or heard about robots out of control.
One way to ease their concerns is to share with them the latest surrounding safety standards and collaborative robots.
Safety Concerns
A machinist with Whippany Actuation Systems was quoted on a video installment of Why I Automate on A3automate.org saying he was concerned about the robotic arm that he had to supervise.
As he worked with it, any fears he had were eliminated. When the robot bumped into him, it just shut down to avoid causing an injury.
Safety is a mission-critical topic as robots and people continue to work closely together. Standards have been under continual review for issues like power and force limiting. The roll out of ISO/TS 15066 brings greater clarity and specificity.
Safety and Protection
Safety specifications for collaborative robots are now available. As noted in ISO/TS 15066 Explained on the Motion Control and Motor Association website, the standards provide "comprehensive guidance for those conducting risk assessment of collaborative robot applications."
The idea was to design and manufacture robots so that "if contact between robots and humans is allowed, and incidental contact does occur" then people won't experience pain or suffer injuries. The benefits extend from shop floor workers and production managers to application engineers and integrators.
A person doesn't experience pain in a uniform manner. Power and force in are addressed specifically for 29 different areas of the body. The ISO committee pulled data from research conducted at the University of Mainz, in Germany, where a pain onset study that involved 100 subjects helped establish force and pressure limits.
Safety Information
Robots are becoming widespread or "democratized" as detailed in the article 2016—The Year of Robot Democratization? Advanced controllers, software, and sensors govern a robot's speed and puts the brakes on if contact is made with a person.
While technology can develop faster than safety standards, robotics manufacturers are paying close attention to needs and issues. It appears that technology is being advanced in tandem with those keeping an eye on the industry's safe practices.
Next generation safety features are readily available. Robot manufacturer ABB introduced SafeMove to the marketplace several years ago and mentions in Safety and functional safety: A general guide that "safety becomes an integrated part of machine functionality, rather than after-thoughts added to meet regulations."
Robotiq has published an ebook titled Collaborative Robot Risk Assessment, An Introduction. It delves into topics on how to maintain worker safety and benefit from the latest technology at the same time.
Benefit from practical input regarding safety and robotics. Watch the webinar New Developments in Robot Safety from Robotic Industries Association (RIA).
Safety Conference
Get your whole team up to speed, too, with training from Robotic Industries Association (RIA). As a global association, RIA has nearly 40 years experience handling critical topics in the industry and has worked to set standards for manufacturers and integrators.
The RIA website offers in-house training and, in addition, RIA will host the National Robot Safety Conference in Cincinnati. The event runs October 17 – 19 at The Westin Cincinnati with workshops that cover the latest standards in addition to safety best practices.
Your company can develop a world-class reputation for quality by implementing the automation that is right for you. Get the facts with the resources that are available on A3.