Get The Facts on Robot Safety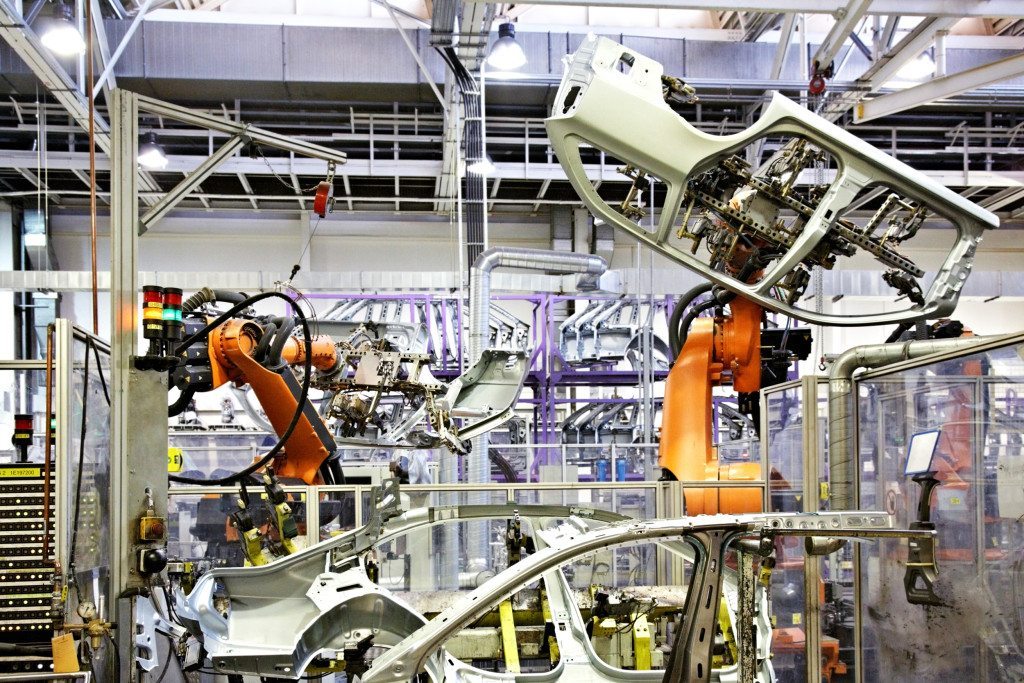 Robots are commonly used in industrial automation and they'll become even more popular as collaborative robots continue working closely alongside human employees. The ability of a robot to seemingly move and act independently through advanced software and vision systems raises important safety questions.
Facts can easily get overwhelmed with false reports and misstated information. The truth is robots large and small are machines and accidents can happen. So how safe are your people when working with and around robots?
Find out and discover who is at greatest risk for injuries.
When Injuries Do Occur
The use of industrial robots is widespread as evidenced by new sales records. In the first half of 2015, a record 14,232 robots worth over $ 840 million were ordered from North American robotics companies, according to the Robotic Industries Association (RIA). That beats the previous record set in 2014 by one percent in numbers of units ordered and seven percent in total revenue.
Workers in manufacturing facilities large and small need the training and knowledge to maximize robotics' capabilities and stay safe. However, it is important to note that accidents with robots typically don't occur during production runs.
The unfortunate death that occurred at a Volkswagen plant in Germany in July 2015 is rare and illustrates the time when extra precautions must be taken. Most accidents happen in the troubleshooting phase as noted in Robot Safety, Everything But Routine.
Accidents usually occur during installation, maintenance and troubleshooting activities. That impacts the people most exposed to injuries.
Who is Most Likely to Get Injured
Fatal accidents involving robots are rare. Accident statistics maintained by OSHA identify 27 fatalities associated with robots in a 30-year period from 1984 to 2013. The total number of workplace fatalities in the U.S. in 2013 alone was 4,585.
Pat Davison, the director of standards development for RIA, reminded readers in the article How Does the Accident in Germany Affect Industrial Safety? that the June fatality happened to a member of a contracting crew setting up the robot.
He quoted an OSHA finding that robot accidents are most likely to occur "during non-routine operating conditions, such as programming, maintenance, testing, setup, or adjustment. During many of these operations the worker may temporarily be within the robot's working envelope where unintended operations could result in injuries."
The serious and fatal injuries, while few in number, are most likely to happen to the skilled workers and others that do work outside of normal production.
This doesn't mean safety in industrial automation will be taken lightly. Standards committees review incidents that occur to determine best practices for safety. The development of robotic technology and their abilities will be examined during the upcoming RIA National Robot Safety Conference in Pittsburgh on October 12-14.
Designing for Safety
A reputable integrator will be safety conscious and know the details of conducting a risk assessment and implementing effective risk reduction strategies. Effective safeguarding will help to design a robot cell and working area.
A best practice configuration allows the programmer and maintenance personnel complete access to the front of the machine. If the programmer needs to do a touch-up, the operator is able to stand in front of the machine where he or she is not trapped by the fixed guards. Other safety features include roll-up barriers, light curtains, gate switches, and safety software to protect workers that maintain the machine.
See an actual design and link to a video showing a safety design in Robot Safety, Everything But Routine.
Automating manufacturing processes is an exciting way to grow a business, compete effectively, and generate greater profits. Implementing best practices for robotic safety will make the results even more satisfying.
Make A3 your partner in industrial automation whether you're automating for the first time or are making upgrades. The site is full of resources and links to events that will guide your use of today's technology.