Discover Four Benefits of Robotics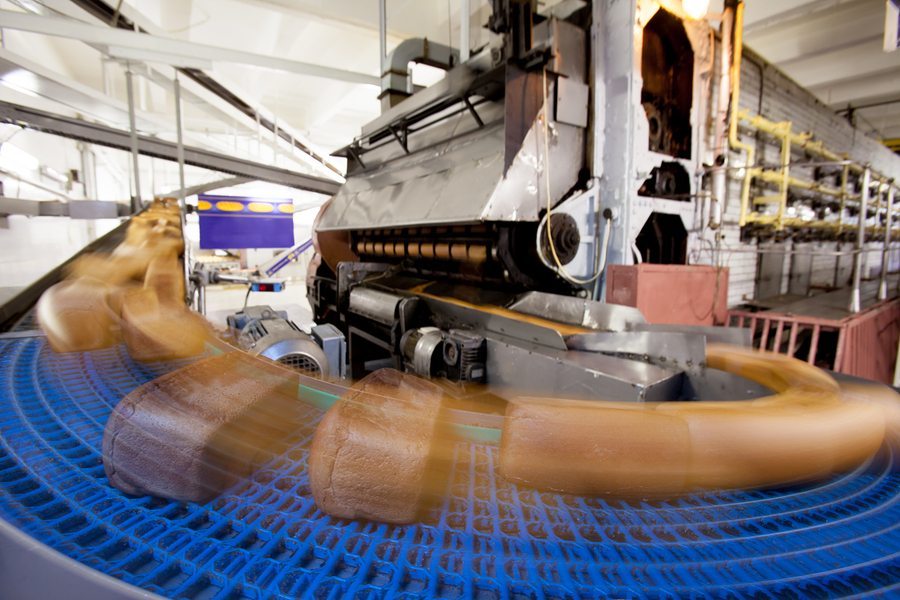 Competing on a global scale, reducing workplace injuries, and generating enough profits to hire more workers are some of the ways automation benefits businesses and our economy.
The impact of robots within automation is covered in the latest installment of the Why I Automate video series, featuring robotics maker ABB.
Opens Global Markets
Results-oriented manufacturers across industries are embracing the use of robots on the factory floor. Integrating the technology with the production process has answered the question, "How do we compete in a global market?"
Companies are automating and using robots to enter what were once considered distant and inaccessible markets. While much has been touted about China's robust economy and trading power, robotics gives local U.S. companies a global reach.
In the Why I Automate video segment, the president of A3, Jeff Burnstein, says robots give a competitive edge that otherwise would not exist.
Manufacturers who use robotics can leverage the technology as a selling point.
MPI of Poughkeepsie, New York makes wax-injection equipment and their products have been sold to 40 countries. They're quoted in the video and their website describes their use of robotics.
Provides Flexible Solutions
Traditional production methods aren't able to address the needs of customers. Historically, robotics was seen as an expensive investment suited for assembly-line production in heavy industries like the automotive industry.
The equipment could repeat the same task, but handling customized orders and varying product shapes and weights was out of the question.
Flexible automation has answered that dilemma. The same robots can be shared and programmed for different uses.
The vice president of business development for XPAK of Brunswick, New Jersey, Juan Ortiz, describes in Why I Automate how robotics has given his company unprecedented flexibility in the packaging industry.
Technology, he said, was used to overcome a challenge. "We had to become innovative and look for more flexible and capable tools."
XPAK's website states that "precise manufacturing" using robotics has earned them trust in the beverage, food, household products and personal care lines.
Keeps Employees Safe
A company that can boast 1,000 days straight without an incident reduces its liability. Safety issues are addressed in the video. Robots are able to keep employees away from dangerous jobs.
The Balder Electric Company of Fort Smith, Arkansas, uses robots to minimize the contact employees have with products in its die cast facility.
In another business, thermal spray creates dusty conditions that could adversely affect an employee's health over the long term. TAFA of Concord, NH, uses robots in its operations to help keep workers safe.
Fewer expenses due to employee sick time and job related injuries boosts morale and leads to greater savings that can be put back into the company.
Allows for Consistent High Quality
The same routine day in and day out gets tedious for people. Robots, though, excel at repeating the same task and achieving the same consistency. Having consistent quality time and again is a routine any company executive would appreciate.
This installment of Why I Automate highlights how manufacturers produce less scrap, make higher quality products, and enjoy greater customer satisfaction when compared to traditional production methods.
Robots can have a positive impact on people. Companies have found that employees welcome robots on the job. It creates a hi-tech culture that leads to greater job satisfaction.
People and robots are working more closely together. ABB has recognized a "new era of robotic coworkers" and has developed YuMi, a dual-arm, collaborative industrial robot. It's covered in the article ABB introduces YuMi®, world's first truly collaborative dual-arm robot.
Doomsday predictions of robots stepping in to take over a workforce are rampant and they miss the point that robots are tools that unleash creativity. As mentioned in the video, the technology has enabled companies to create new product categories within the same manufacturing space.
Take a few minutes to watch Why I Automate – ABB and see how installing new systems or upgrading can benefit your company. Stay updated on trends in industrial automation at A3automate.org.