Benefits of Becoming a Certified Vision Professional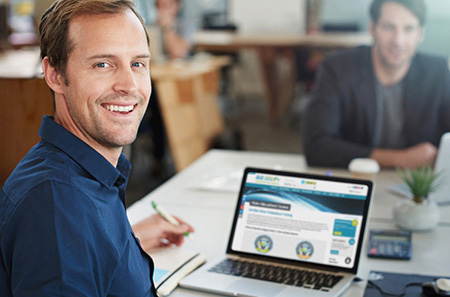 Professionals in technical fields know it's crucial to stay aware of the latest advances in your industry. This is particularly important in machine vision, where innovations happen frequently and a skill development plan is crucial.
For a long time, machine vision has been a diverse field with many integrators, OEMS, and others. Now, a greater push toward standardization is taking place. Across all sectors of the industry, interoperability is growing – for both physical interfaces and software codecs.
This represents a great opportunity for professionals.
How Can You Leverage Standardization?
Become a Vision Professional
People enter the machine vision field from many backgrounds. Engineers, integrators, and software developers of all kinds bring insights to the table. To make the right connection with employers, however, it's important to capture a certain baseline of knowledge.
Certification shows you're serious about improving your knowledge, helping you push the boundaries of this exciting field no matter your background. That translates to more career opportunities, better compensation, and more – thanks to solid proof of your expertise.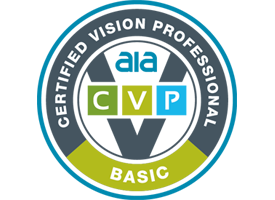 With that in mind, those with long-term aspirations in machine vision are taking credentials seriously – and the leading credential in the field is the Certified Vision Professional, which offers Basic and Advanced levels to cover all needs.
The Certified Vision Professional Basic level curriculum covers all the following:
Fundamental concepts that make modern machine vision possible
How to use lighting and optics to facilitate machine vision goals
Camera and image sensor technology and how it all works
Fundamentals of image processing and storage
If you're confident in your knowledge about machine vision, you're not required to take classes prior to the certification exam. Simply sign up for an exam at an approved AIA event. Classes and the exams they cover are typically held on the same day.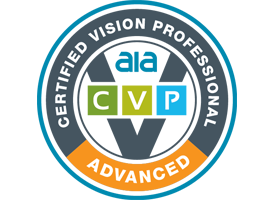 What about those who have been in the field longer or have already passed the basic level exam? The Certified Vision Professional Advanced level curriculum is the right choice. It covers a range of topics for seasoned experts:
Color theory and applications;
Vision application development;
3D and non-visible imaging technology;
High-speed and line scan system design;
Over a half dozen other major topics!
Both Basic and Advanced classes and certification will be available at the AIA Vision Show in Boston, Massachusetts this May 3-5. If you've been looking for the right time to add to your professional skills, this could be the opportunity!
You can also access CVP training videos on our website.