Benefits of a Technology Ecosystem for Startups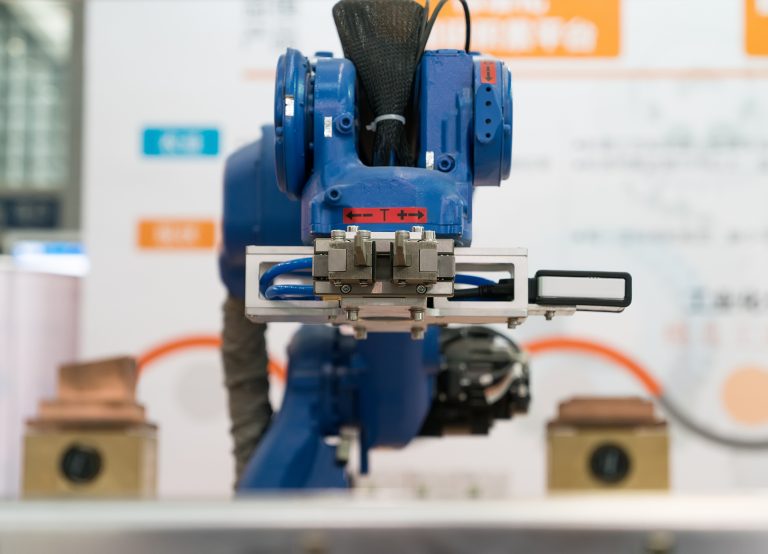 Helping the elderly function better and handling soft packages like shirts and balls in warehouses show the diverse opportunities for robotic startups. Investors are showing their belief that the future of robotics is now as private companies received a record $587 million in funding in 2015, according to CB Insights.
That's double the amount raised in 2014, and part way through the first quarter of 2016 there are 15 companies that have raised $89 million. Investment categories include automation for manufacturing, agriculture, surgical applications, and personal/social robots.
Money to back a project is essential but it's not the only condition for success. Start-ups will benefit from being part of a technology ecosystem like A3. Members of A3's partner organizations have access to on-going trainings, integrators who adhere to the highest industry standards, and opportunities to collaborate with those they trust.
A robot is built through cross-functional teams that bring together their backgrounds in areas like motion control and software engineering. Robotics companies also don't function alone. A range of input is needed to create the automation, test the markets, and refine the final result.
Fueling Innovation
Global brands like Amazon are driving the future of robotics. The online retail behemoth has tens of thousands of "Kiva" robots in its delivery warehouses. One of its best-selling hardware devices, the Amazon Echo, uses a voice-enabled artificial-intelligence platform to perform tasks such as dimming lights, ordering pizzas and paying bills.
Amazon recently held a private gathering in Palm Springs to spur further innovation. An article in the Washington Post, Get ready for robots to become part of the family, described a blue suit made by Applied Minds of Burbank, California to simulate issues like impaired vision and mobility problems among the elderly.
High profile companies like Amazon fuel the creative hopes of unknown firms that are creating prototypes and showing how their concept is worth funding. Launching a robotics start-up is painstaking work but small-batch manufacturing, rapid prototyping, crowdfunding, and angel investors are making the process easier.
Changing Robotics
Sensors, software and end-of-arm tooling (EOAT) are where the greatest advancements have been made as noted in the article Robotics 2015 and Beyond: Collaboration, Connectivity, Convergence, published on the website of Robotics Industries Association (RIA). Soft Robotics Inc. of Cambridge, Massachusetts and Pneubotics of San Francisco are two companies featured in the write up that are working on soft, compliant, safe, inexpensive end effectors that can handle a wide range of objects.
On its website, Soft Robotics highlights end-of-arm tooling or the gripper as an element that "can make or break a robot's success." Pneubotics is creating membrane-based robotics that are "filled with pressurized fluid to create structure and movement." Instead of using hard metal components, Pneubotics mimics human arms with softer materials.
Both companies are spinoffs.
Soft Robotics is a spin-off from Whitesides Research Group at Harvard and Pneubotics is a spinoff from Otherlab in San Francisco.
A start-up needs to know its ecosystem as described in a write-up Five DOs and DON'Ts on Building Your Robotic Startup on IEEE Spectrum. Don't go it alone. Appreciate system integrators that manufacturing and logistics companies use. They know how current technology comes up short and they're often looking for companies that they can use to showcase to their clients.
This is an exciting time to work in the field of robotics. Leverage the experience and knowledge of professionals who have spent years working in research and refining systems. Consider membership with a partner organization of A3.