Artificial Intelligence in Motion Control Applications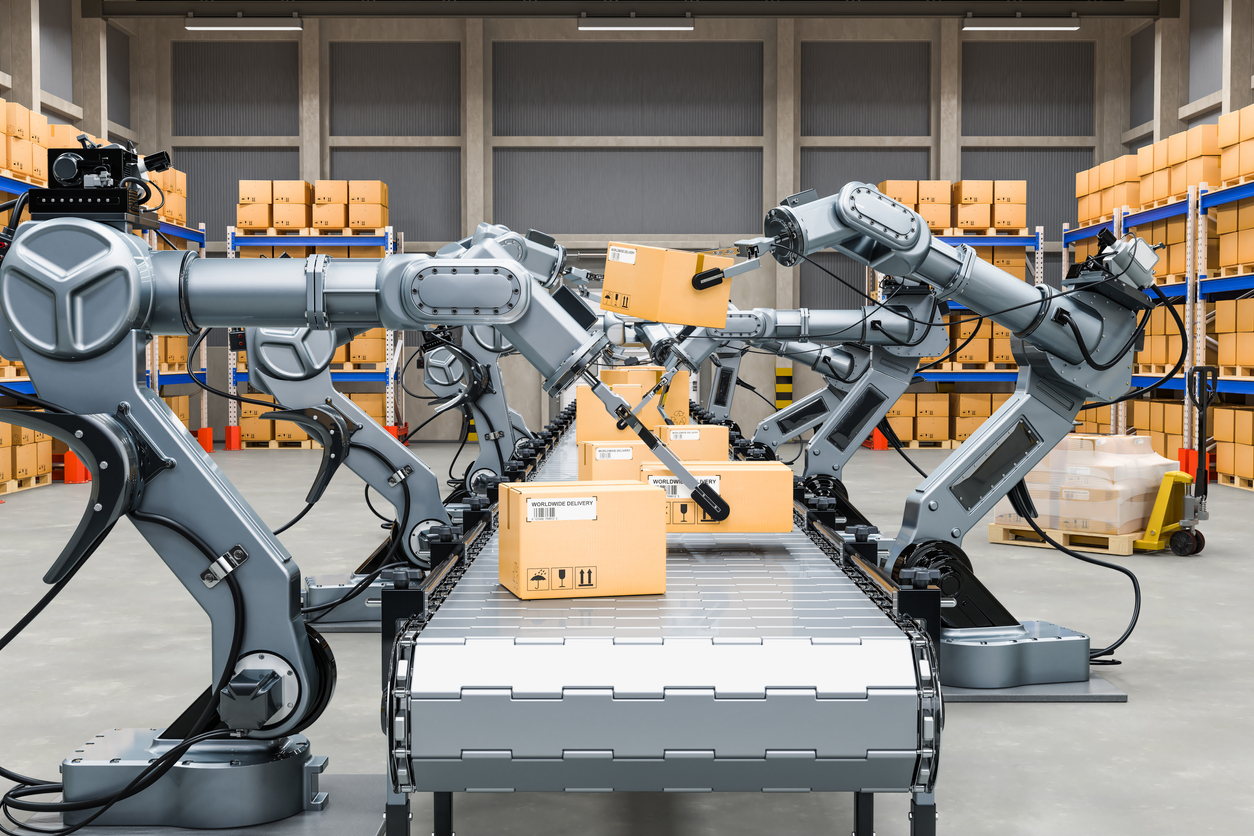 With interest building in machines powered by artificial intelligence, manufacturers trust AI to make intellectual, ethical, and safety decisions in motion control processes. Motion perception from sensors - such as cameras, microphones, and wireless signal – is being leveraged to gather and analyze data to assess processes and safety. Ultimately, the goal of AI in motion control applications is to leverage human assets along with AI devices to enhance productivity and reduce costs by streamlining processes.
Robotic Motion and Manipulation
AI is improving robotic motion tasks by breaking down individual joint movements into motion primitives or sequences of movement. Advanced robotic arms have refined detection of unusual placement, friction, and gear slippage. For example, when motors and drives are in upper-level control, AI can respond to and manipulate uncommon changes in real time. This means that OEMs using AI will have the ability to perceive and make changes on devices to supply more torque, more current, and more feedback.
Gathering Information for Better Decisions
By improving motion control applications, AI is helping to enhance productivity in three key ways:
1.Data Collection
This simply means artificial intelligence is recording useful data into memory. As businesses migrate to software-based motion controllers, AI is monitoring drive output, error, average energy, and more.
2.Data Analysis
AI can also analyze and predict changes in a machine's behavior against its own past behavior, which is not just a one-time result. For instance, AI can analyze a rotary bearing so that it can forecast future abnormal behavior. Using math procedures, AI can predict when a rotary bearing may fail.
3.Transmitting Data
AI-based motion control helps synthesize data in order to report it to plant supervisors and machine manufacturers. Fleets of machines are then compared to one another to identify patterns, examine production processes, and possibly even rethink procedures.
The Future of AI in Motion Control
AI-enabled motion control technology streamlines processes resulting in greater efficiencies, improved machine performance, faster time to market, enhanced product quality, and cost savings by replacing hardware with software when possible. As AI technology advances capabilities, it soon will be the norm in factories looking to maintain their competitive edge.
To learn more about AI in motion control, read our technical article Advancing Artificial Intelligence in Motion Control.