A3 Launches New Course to Help Manufacturing and Industrial Professionals Capitalize on AI-Powered Automation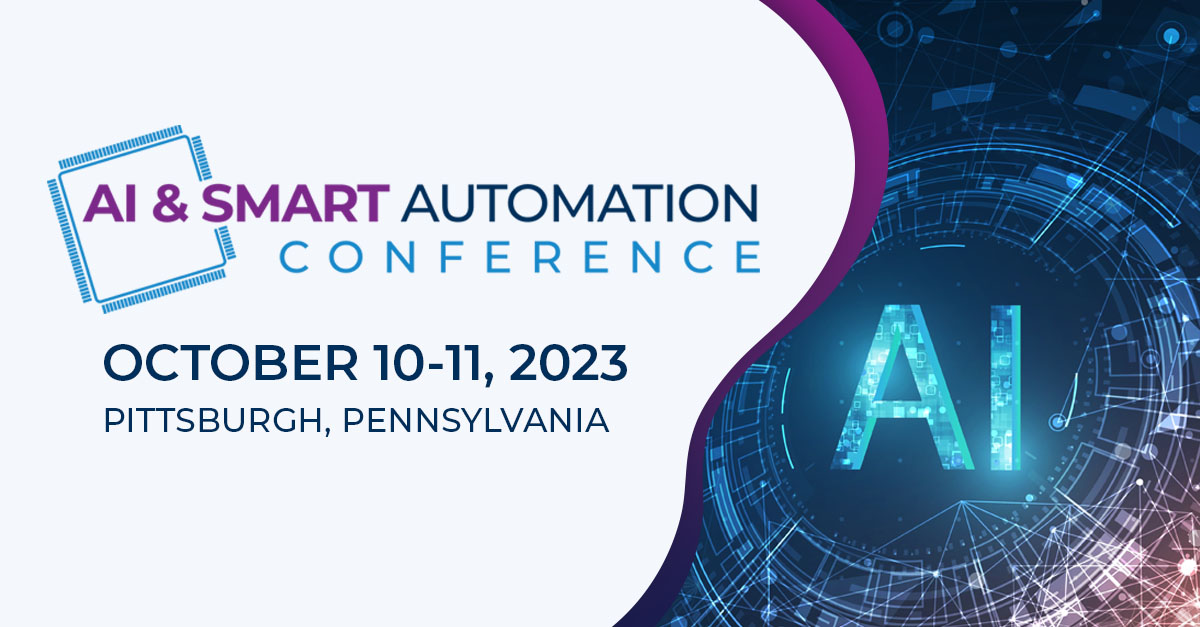 Everyone in manufacturing knows that artificial intelligence is the future. Few are certain how to get there.
To help manufacturing and industrial professions navigate the complicated AI landscape, the Association for Advancing Automation (A3) is launching its latest training course, "Introduction to AI for Industrial Automation," at this year's AI & Smart Automation Conference in Pittsburgh, October 11–12.
The half-day, four-hour course, designed by Kence Anderson, the CEO and Co-founder of Composabl, Inc. and author of Designing Autonomous AI: A Guide for Machine Teaching, will empower business leaders, plant managers, and engineers to use AI to make pivotal decisions, improve processes, and secure significant ROI.
The course kicks off the conference at 8:30 a.m. on Tuesday, October 11. You can register to attend here.
Who Should Take this Course?
No Ph.D. in AI is required. Instead, "Introduction to AI for Industrial Automation" is designed for industrial stakeholders that own and operate industrial processes. This includes business executives, innovation teams, plant/line managers, process engineers, controls engineers, line supervisors, and industrial data scientists. The course is intended to cut through technical jargon to give organizations the framework to apply AI automation to their unique needs.
This is an amazing opportunity to upskill industrial stakeholders across different areas of the workforce — regardless of your experience level.
"We designed this course such that with no technical prerequisites, you will be able to follow along," says Anderson. The important experience here, he emphasizes, is in manufacturing and industrial processes. Pairing this expertise with the education provided in this course can garner powerhouse results.
Learning From the Best
With a background in mechanical engineering, Anderson has traveled the world helping companies of all sizes and industries determine how to incorporate AI into their business. His machine teaching, as it's called, began by leading classes inside Microsoft for professionals with varying expertise.
In pursuit of a wider audience and a bigger impact on industry, Anderson turned to A3 to create this in-person course. "I approached A3 in the first place, because in my opinion, A3 is kind of the premier organization for automation in the industrial frame. And I wrote [Designing Autonomous AI: A Guide for Machine Teaching] to hit kind of the same audience. But there's nothing like being in person with people and really interactively teaching them and helping them learn these skills," says Anderson.
See AI-Based Automation in Action with Cheetos
Industries and processes of all kinds can benefit from the power of AI, even in the most unexpected of places. That's why Pepsi Snack Foods tapped Anderson to help integrate AI into the production of Cheetos in order to address inconsistencies stemming from the corn. In the video below, Anderson explains why AI worked so well at responding to these needs.
Key Takeaways From the Course
No matter your expertise level going into this course, you'll walk away with the ability to communicate in plain language the benefits of AI automation. Even more importantly, you'll grasp how AI-based automation can improve your processes. As Anderson puts it, "You'll have the framework for selecting problems in your business [and] use cases in your business, where you can be very confident that AI-based automation will save money, save energy, and save time."
To see the full agenda for the conference and view the outline, click here.
Register Now
Unlock the power of artificial intelligence in your manufacturing or industrial operations through two days of learning and interacting at the AI & Smart Automation Conference. Register now to join A3 in Pittsburgh this October 10–11, 2023.