3D Robotic Vision: Current Challenges and Future Potential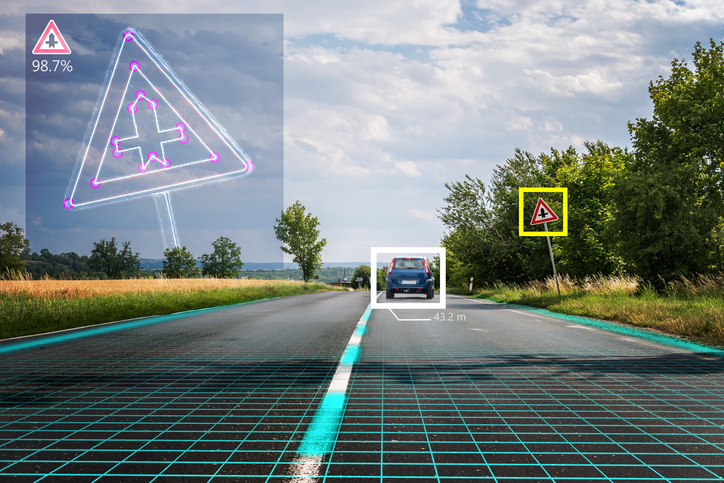 As industrial robots automate more and more tasks in factories across the world, their inherent capabilities are being pushed to the limit. The introduction of vision systems integrated into industrial robot systems has gone a long way in increasing robotic accuracy, flexibility and profitability.
Traditionally, 2D vision systems were used for robotic guidance, but these 2D systems have their own limitations. Now, 3D vision systems for vision-guided robotics (VGR) applications are creating entirely new possibilities.
Applications for 3D Robotic Vision
Currently, one of the most popular uses of 3D robotic vision is for pick and place applications. 3D vision allows a robot to more effectively detect the orientation of a part that needs handling, even when the location and position of the parts vary. Formerly, 2D systems needed more consistent delivery of parts for efficient pick and place, but 3D vision systems are delivering added flexibility.
Another popular application of 3D vision in robotics is for part assembly and inspection. A 3D vision system can accurately guide a robotic arm during assembly, while a robotic arm can give a 3D camera multiple viewing angles for inspection of critical assemblies.
The New Capabilities of 3D Vision-Guided Robots
A robot with 3D vision can do more than detect the orientation of an object – it can recognize an object. This allows for intelligent, real-time decision making on the part of the automation system based on the input of available visual data.
For parts with complex geometries, reflective properties or low light conditions, 3D vision-guided robotics are far more equipped to effectively handle these objects. The improved vision capabilities of 3D systems over 2D systems opens up VGR to applications that were previously unsuited for robotic vision systems.
As more companies choose 3D VGR systems to automate factory tasks, these solutions become increasingly cost effective and easy to deploy, especially in settings where new products are introduced frequently.
3D vision systems for industrial robots are expanding what's possible to automate with a robotic arm. The technology is continuously improving, delivering a return on investment (ROI) and profitability for manufacturers all over the world.
To get a deeper dive on this subject, read the tech paper "3D Smart Sensors in Vision-Guided Robotic Systems" from RIA member LMI Technologies Inc.