Ask the Experts
Published on: 07/27/2018
Last Reply on: 04/22/2021
---
Category: Image Sensors
---
Technology: Vision
Which camera is most suitable for 3D scanning?
---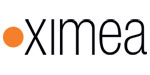 Dear Zubair Aamir, You can check XIMEA Embedded camera models or Multi camera setup options. It very much depends on your particular application requirements.
Ivan Klimkovic from XIMEA | 08/02/2018
---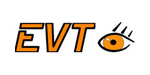 It depnds on the task you want to solve, that's why we support a wide range of 3D scanning devices, if you have a low scan rate you mostly use a cheap scanner if you have a high scan rate you need a more expensive one. If you tell me the task you like or have to do, I can give you a suggestion, which of the scanners would fit. So I need the scan width, the speed of the scanning and the width of the scanning and the resolution you need to solve it, based on this I can suggest you some of the available scanners. Best regards Michael
---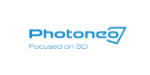 Hello Zubair, it really depends on your application. If you are searching for very high quality 3D scan for industrial applications with high resolution, resistance to ambient light and large scanning volumes at the best performance/price ratio, Photoneo have solution for you: http://www.photoneo.com/product-showcase/phoxi_3d_scanners/ Just contact us to consult your case. Best regards
---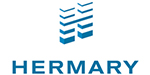 Hello Zubair, We have a range of 3D vision scanners that captures digitized point cloud data for your target objects. Depending on your application and system requirements, we offer different 3D scanning products. Are you looking to incorporate 3D scanners into your system? If so, what is the scan rate/resolution that you're looking for? To start, check out our SL-1880 fully integrated scanner https://hermary.com/products/sl-1880/ It'll give you a better idea. All the best, Sally
Sally Chia from Hermary | 04/15/2021
---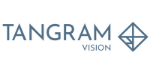 There's a number of cameras that are capable of 3D scanning, but the camera is only half of the equation. You'll also need suitable software that can take the input from the 3D camera and reconstruct the 3D model based on the 3D scan. Combinations that will achieve this include the Structure Sensor Mark II (https://www.structure.io) and Skanect (https://www.skanect.com) and an Intel RealSense D-series camera (https://www.intelrealsense.com/) and ReconstructMe (https://www.reconstructme.net/).