A3 start-up Membership
If you're a start-up in the automation space, you're likely well aware of the exciting potential and rapid growth of this industry. But with so many new players entering the market every day, it can be challenging to stand out and make meaningful connections. That's where the Association for Advancing Automation (A3) comes in.
By joining this dynamic community of industry leaders, you'll gain access to valuable resources, networking opportunities, and advocacy efforts that can help your business thrive. Whether you're focused on robotics, machine vision, AI or any other facet of automation, A3 offers the support and collaboration you need to achieve your goals and make a positive impact on the industry as a whole.
Join Now

See the list of Start-Up Members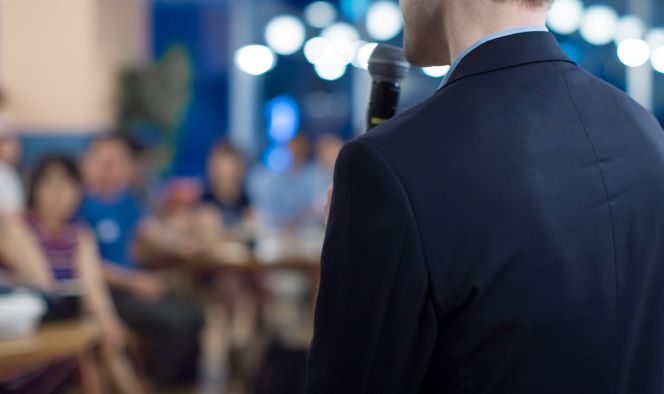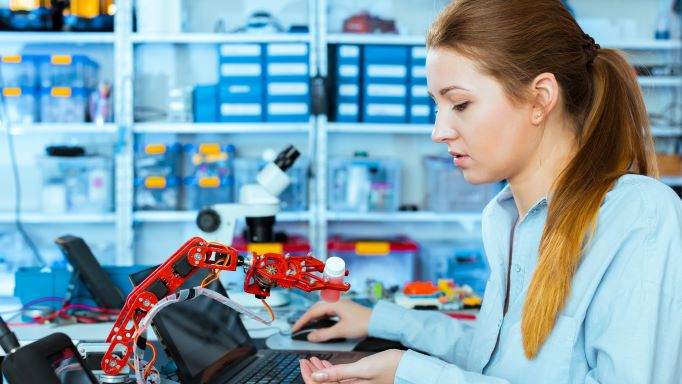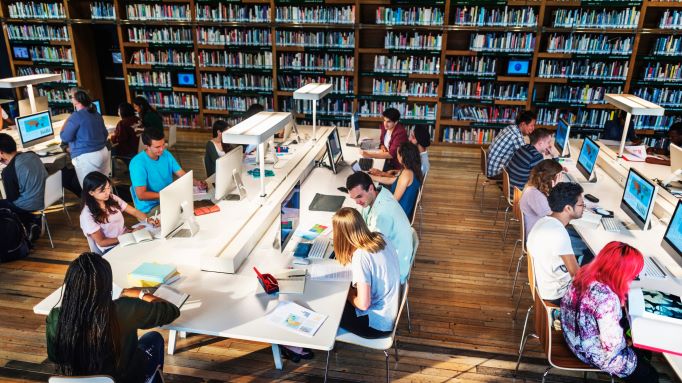 Start-Up Membership Benefits
$500
Annually
Eligibility for Start-up Membership: Business is less than five (5) years old with less than $5 million in funding.
Connections: Access to Venture Capitalists and other investors, as well as people who have utilized A3 on their own journey to success (see testimonials and member companies who joined as a Startup.). Need an introduction? Utilize A3 President, Jeff Burnstein, to make valuable industry connections.
Profiles: Company profile & posting privileges.
Forum: Members-only ability to attend the A3 Business Forum.
Stats: Basic quarterly stats package.
Membership Discounts: 10% (Total) Automate booth discount & member pricing for all paid event registrations.
Opportunities: Member speaking and volunteer opportunities.
Advertising: Members-only advertising opportunities.
Career Center: Access to the AUTOMATE.ORG Career Center.
Toolkit: Automation Advocacy Toolkit.
A3 Mexico: A3 Mexico participation plus Spanish-language company profile.
PLUS: Participate in the Automate Startup Competition to win $10,000! Emerging ideas. Next-generation companies. Endless opportunities. This competition spotlights up-and-coming entrepreneurs and their young companies in robotics and automation. Ten finalists will compete for the top $10,000 cash prize by pitching their technology solution to a panel of industry expert judges. Up for the challenge?
Ready to Learn More?
Not Yet a Member?
Contact A3 Membership Sales Manager, Julia Stevenson, to learn more about becoming an A3 Education Member
Current A3 Education Member?
Contact A3 Membership Manager, Amy Zmikly, to take advantage of all your member benefits, including networking events and externships!
TESTIMONIALS FROM START-UP A3 MEMBERS

I first learned about RIA/A3 back in 2011 – at that time I was CEO of a small startup named Universal Robots. My CCO and I received a visit by Jeff Burnstein at our office in Odense. Jeff explained how RIA/A3 could help us enter the US market. We were quite impressed and convinced by the offerings and when we finally decided to enter the US market in 2012, we also immediately applied for RIA/A3 membership. Being a part of RIA/A3 clearly eased Universal Robots way into the North American market – we got easy access to many relevant shows and events, we got access to a large network of automation professionals, and it also helped our access to the relevant media. Our RIA/A3 membership was an important part of developing Universal Robots strong position in North American market. We maintained a very close relationship with RIA/A3 during my entire time with Universal Robots, and it is my impression that the relationship remains strong as well with the new UR management. As for myself, I continue to benefit from A3 relationship, events, and activities in my current role as CEO for OnRobot.

Enrico Krog
The A3 events were very important for us when we started Robotiq. Robotics is not a huge industry but it's a quite diverse ecosystem and collaborations are key. A3 brings together all the key actors. It accelerated our understanding of who's who and quickly identify the best partners. Many new contacts and discussion at A3 events led to important development and milestones for us.

Samuel Bouchard, CEO and Co-founder, Robotiq
Plus One was founded in 2016 and made it a point to engage with the A3 from the very outset. As a startup it was imperative for us to get to know the broader robotics ecosystem and find partners to bring our products to market. We participate in the A3 Forum each year and have made some of our most important connections there. In fact, our single largest project started as a conversation over lunch at the event!

We also took advantage of the Automate Show to come out of stealth and demonstrate our technology. The users we needed to reach were there and the event remains a must for our marketing efforts. The A3 gave us ample opportunities to speak and present our views on warehouse automation as part of their conference and on the show floor. One highlight was the AMR show held in Memphis in 2021. We got to meet with our customers and collaborate with other vendors to demonstrate interoperability between different robots.

Also, because warehouses are just in the beginning stages of adopting robots, we always point new customers to the A3 as the single best resource for robot safety standards and training.

Erik Nieves, Founder and CEO, PlusOne Robotics
A3 has been an amazing resource for us. As first-time founders, we're always looking to connect with more people in the robotics industry and learn more about what's out there. A3 and Jeff helped make introductions that led to investments and potential customers. Without their support, Raise Robotics wouldn't have been able to move as quickly as we have. We're glad to be members of A3 and looking forward to joining more of their events in the future!

Gary Chen, Co-Founder, Raise Robotics
The Association for Advancing Automation (A3) is a critical component of the automation ecosystem. A3 supports companies, organizations, and users of automation technology, from the smallest to the largest global companies. In the early days of building Soft Robotics, we were introduced to the team at A3. Even though were an early-stage startup, with early-stage technology, and only three employees, we were welcomed into the community. This led to us exhibiting our first industrial system at Automate that year, jumpstarting our entry into the market. The high impact conferences, events, and day to day networking through A3 allowed our startup company to plug into the largest automation professional network. A3 supports all corners of the automation and startup worlds. Being a part of A3 and Automate opened many doors to potential partners, customers, and now longtime friends.

Carl Vause, CEO, Soft Robotics
We joined A3 right after starting our company in early 2020. I have known Jeff since I was a graduate student. He was one of the mentors who motivated us to start GrayMatter. Jeff and A3 have been instrumental to our rapid growth over the last three years.

A3 brings to the table its vast network of automation equipment OEMs, system integrators, investors, and other technology/solution providers. Whenever we need a warm introduction, we know we can ask anyone from A3 and we get connected! For example, Jeff and A3 helped GrayMatter and 3M get connected as strategic partners. Which paved the way for 3M to become a strategic investor in GrayMatter.

Ariyan Kabir, Co-Founder and CEO, GrayMatter Robotics
We at Freedom Robotics couldn't have picked a better partner than Jeff Burnstein and A3, who have helped us open some of the most important doors and minds we now do business with. Our work with A3 helped Freedom Robotics navigate complicated relationships as a software only solution for interoperability and helped us gain a leading edge on robotic fleet management for industrial manufacturing. I credit Jeff and A3 with personal intros for Freedom to (now) two of our largest manufacturing customers.

Being a part of the A3 organization has given us real exposure to executives solving similar problems, and access to a fountain of knowledge that knows both where the market is today, but also has shown that it knows where our industry will be tomorrow.

Joshua Wilson, CEO, Freedom Robotics