The Association for Advancing Automation (A3), Intel Corporation, and The Open Group and are kicking off a research project to identify critical infrastructure needs for the smart factory.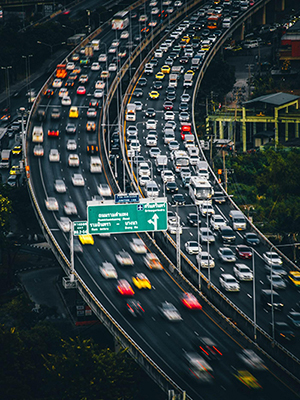 Digital infrastructure lays the highway that makes digital transformation possible. Whether you are chasing the dream of a smart factory, Industry 4.0, industrial IOT, or software-defined manufacturing, it defines where data can go and how fast.
There are many unsung heroes of digital infrastructure who make possible this digital highway. Are you one of them?
Are you responsible for any of the foundational technologies necessary for digital operations?
Do you help others build the digital backbone necessary to make their digital visions reality? Are you an infrastructure decision-maker?
Do you develop, implement, or support infrastructure capabilities that are utilized by factories?
Are you a driver of standards or regulations that guide infrastructure providers and digital-first manufacturing strategies?
Whatever your infrastructure role, if you work for a manufacturer, a technology provider, or a company offering digital services in industrial settings we invite you to join the Infrastructure Project.
The Infrastructure Project is an invitation-only panel that will explore a variety of infrastructure-related topics in manufacturing. If you are selected for the panel, you will occasionally be invited to participate in a mission once or twice a quarter.
For each mission completed, you will receive a minimum of $150 (and possibly more depending on the length of the activity). How many missions you complete will be entirely up to you. If you decide at any time that you no longer wish to be on the panel, just let the researcher know and you will receive no further invites.
A report on the study's findings will be shared with all A3 and The Open Group members.
PROTECTING YOUR AND YOUR COMPANY'S PRIVACY IS IMPORTANT TO US.
You will never be explicitly asked to reveal either your company's name or proprietary information. If you are concerned about a particular question, please contact us and we will offer an alternative way to answer. Finally, the information that you provide will ONLY BE VIEWED directly by the research team and NO ONE ELSE. The fact that you participated or did not participate will not be shared or confirmed with anyone outside of the research team. Research report-outs will not include any information that can be tied back to you or your company.
For additional questions contact the researchers, Drs. Irene Petrick or Faith McCreary.